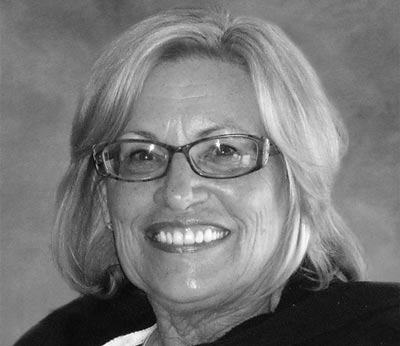 January 5, 1947 – June 26, 2011
Maria Campbell (formerly Brown), beloved wife of Mick Campbell of Airdrie, passed away on Sunday, June 26, 2011 at the age of 64 years.
Maria was born in Sgravenzande, Netherlands, and immigrated to Canada in 1951. She was raised in High River and worked in the Calgary area in the oil and gas industry, later in the banking industry. Maria loved being a Mom and raising her three children and later her grandchildren. Maria was extremely proud of her children and their individual accomplishments. She would do anything to stand up for her family and the people she loved. She loved baking and had a passion for creating unusual wedding cakes. Maria will be remembered as a fun-loving person, for her amazing sense of humour, kind and loving heart. She enjoyed cruising in her convertible sports car, relaxing and watching the wildlife in her own back yard with Mick and their beloved dog, Lola.
Maria is survived by her loving husband Mick; three children, Tracey and Marc Retallack, Tyler and Shawna Brown and Travis Brown; Mick's children, Wendy and Clarence Irwin, Shelley and Mike Steenhart; and ten grandchildren. She is also survived by a sister Pat and Bill Orritt; and three brothers, Henry Moor, Leonard and Jennifer Moor and Jeff and Tracey Moor; as well as one nephew and many nieces. Maria was predeceased by her parents Francina and Hank Moor; Mick's mother Phyllis Campbell; and daughter Karen Begg (nee Campbell).
Funeral Services will be held at McINNIS & HOLLOWAY'S, Airdrie Funeral Home (300 Towerlane Drive, Airdrie, Alberta) on Wednesday, June 29, 2011 at 1:00 p.m. Forward condolences throughwww.mcinnisandholloway.com. If friends so desire, memorial tributes may be made directly to the Alberta Cancer Foundation, c/o Tom Baker Cancer Centre, 1331 – 29 Street N.W., Calgary, AB T2N 4N2 Telephone: 1 (866) 412-4222. www.albertacancer.ca/memorial.
In living memory of Maria Campbell, a tree will be planted at Big Hill Springs Park Cochrane by McINNIS & HOLLOWAY FUNERAL HOMES, Airdrie Funeral Home, 300 TOWERLANE DRIVE, AIRDRIE. Telephone: (403) 948-1100.