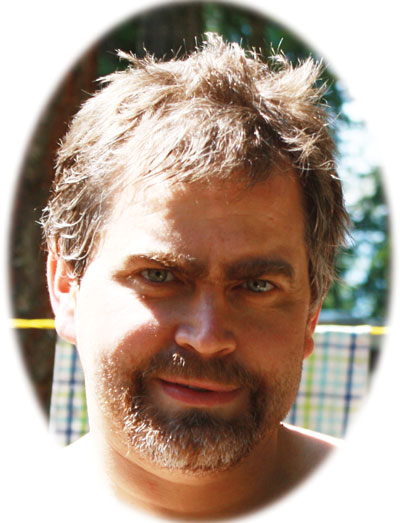 Dennis Allen Robert Lewis was sadly taken from us on Monday, November 26, 2018 at the young age of 41. He will be lovingly remembered by his life partner, Lavern Walper; their six children, Ayla (Jono), Jena, Jade, David (Kelsey), Tru and Bree; two grandchildren, Luckas and Saphira; his parents, Jim and Nancy Lewis; his sister, Carolynn (Tracey) and their children Jamie (Kali), Cadrin, Carrena, and William; his sister, Pamela (Steve) and their children, Owen and Evan; as well as his father and mother-in-law, Jack and Myra.
He is thought of and loved by numerous aunts, uncles and cousins. His many friends will miss his smile, his sense of humour and his loving attitude.
Dennis was born February 5th in Mackenzie, BC. He grew up in Vernon, B.C. and settled in Chestermere, AB. In his life journey he had many passions – from BMX riding, swimming, gymnastics and football in his younger years to an avid hunter, fisherman and outdoors guy in more recent years. He loved to go camping in his motorhome and was a motorcycle enthusiast. He treasured his time with his family. He was the hardest working man, who spent the last 18 years working for Finning working his way up to a power systems mechanic. Many people of Vernon may remember Dennis as paperboy or a cook at Putnum Station or as driver for the Vernon Airporter.
He was a man with great patience and tolerance. A man to look up to. A man who lived life to the fullest. Forever loved and never forgotten.
A Celebration of Dennis' Life was held on Saturday, Dec. 1st in Calgary, AB.
In lieu of flowers, donations may be made in Dennis' memory to the Santa Toy Run or Ducks Unlimited.
http://www.themagicofchristmasmotorcycletoyrun.com/donate/
https://www.ducks.ca/how-to-help/donate/