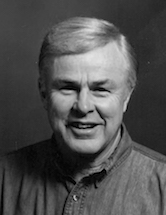 Swen Erik "Rick" Nielsen was born on September 22, 1935 at the family farm. While growing up in Standard, AB he was very active in a variety of sports and spent countless hours working on the family farm. He received his pilot's licence in 1955. He married the love of his life, Arlene Lavridsen on June 28, 1958. Swen and Arlene began their married life living in Calgary. They then moved to Acme, AB in 1961, where Swen started a crop spraying business and farmed another of the family farms. They then returned to living in Calgary for a short time, where Swen worked as a hail insurance adjuster. They moved back to Standard in 1971, where Swen and Arlene raised their four children. Moving back to Standard was a great decision for the Nielsen family. Swen was a keen farmer, and an active community member. Summers were spent with his family camping at Green Acres Campground at Pine Lake, where he was an avid water skier. Swen and Arlene were big hockey fans and held season's tickets to the Calgary Flames for many years, beginning with the inaugural season in 1980.
In 1993, Swen and Arlene moved to Chestermere, AB. It was at this time that he began using the name "Rick". Rick always joked, "People east of Chestermere call me Swen, and everyone else knows me as Rick." Rick remained an active member of his community, serving as a Charter Member of the Chestermere Lions Club and as a member of the local golf and curling clubs.
Rick retired from farming in 2001, and enjoyed his retirement years travelling, going on cruises with his wife and family, remaining active in sports and spending time with family. Rick loved being a grandfather to his four grandchildren and was lucky enough that all of them lived within 5 minutes away in Chestermere. In July of 2004 Rick suffered a severe hemorrhagic stroke. He continued to live at home for five years with his loving wife as his caregiver before moving into a long-term care facility. Rick passed away peacefully on June 22, 2018 at the age of 82 years. The family would like to thank the staff at Newport Harbour Care Centre for their excellent care of Rick.
Rick will be forever missed by his wife, Arlene; four children, Randall, Colleen (Tim and children TJ and Sherry), Holly, Jill Lloyd (Andrew); four grandchildren, Krista, Luke, Kate and Evan. Rick is also survived by his siblings Anne Marie Brand (Bruce), Dennis (Sally), Sonja (Don), Poul (Maria Delia), cousins Hans (Birte) and Niels (Inge) Jorgensen, numerous nephews and nieces as well as other family and friends in Denmark.
Rick's Celebration of Life will be held on Saturday, July 21st, 2018 at the Standard Community Hall from 1 – 4 pm. Program will be at 2 pm. To send condolences, please visit Rick's obituary at www.wheatlandfuneralhome.ca.