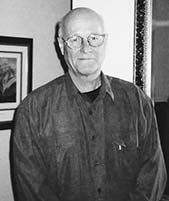 It is with great sadness we announce the sudden passing of Vaughan in his 85th year.  He is survived by his wife of 43 years, Helen; his children, Kathy (Jay) Speck, Karen (Roy) Maxwell, Tobi (Martin) Smith, and Dave (Dawn) Smith; stepdaughters: Denise (Mike) DeBellonia and Dana (Bruce) Northey; and a very special member of our extended family Mickie (Mark) Felker and six grandchildren.
Vaughan was born in Lethbridge and raised in Medicine Hat, was a realtor and developer in the Calgary area for most of his career and devoted many volunteer hours while living in Chestermere helping to build the recreation centre and coaching hockey.  One of Chestermere's founders and a member of the board of the Chestermere Cabin Owners Association, he was also an avid water skier and one of the first to test the steep plywood ski jump that appeared in the lake in the 1960s.
A Celebration of Vaughan's Life was held at Ralph Klein Park on Saturday, March 16, 2019.
If so desired, donations in Vaughan's memory may be made to a charity of choice.
To express condolences, please visit www.mountainviewmemorial.ca.