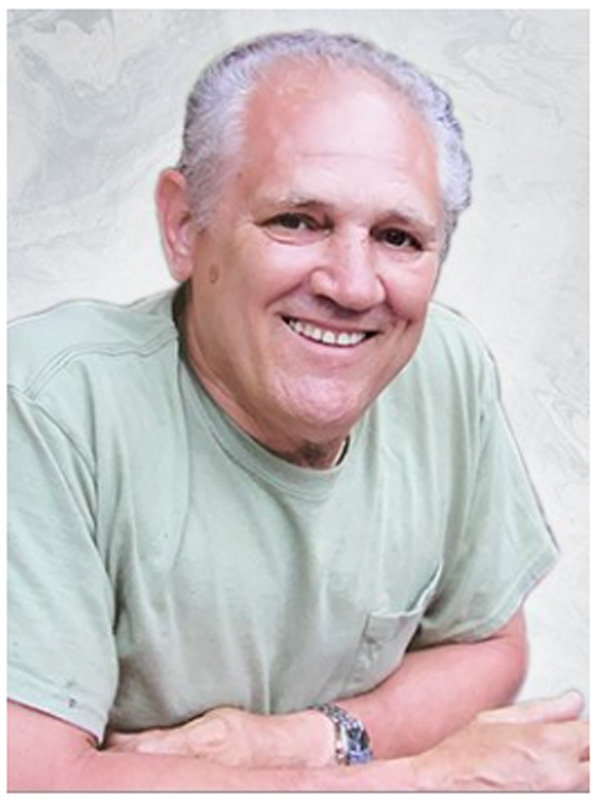 March 27, 1936 – Lake Charles, Louisiana
May 14, 2021 – Calgary, Alberta
It is with heavy hearts and great sadness that we announce, Dr. Harry Snatic, of Calgary, AB, passed away at the Rockyview Hospital in Calgary on May 14, 2021, at 85 years old.
Harry was the oldest of six siblings born on March 27, 1936 in Lake Charles, Louisiana.
Dr. Harry Snatic, D.D.S. graduated from Loyola University in New Orleans with a doctorate of Dental Surgery degree in 1963. He began his dental career in his hometown of Lake Charles, Louisiana. In 1971, he immigrated his wife, Mary, and their four children to Beaverlodge, AB, Canada. He wanted to make his vision of the "last frontier" a reality. He became the local dentist and built a ranch, including a refurbished train station home to raise their four children to enjoy ranching, farming, hunting, fishing, and traveling. He also formed a boxing club to teach local boys, including his sons, his knowledge of the sport.
Harry turned dreams into reality, encouraging those around him to do the same. He brought his passion and vast experience for boxing to Alberta. Dad would begin training a 17-year-old boxer named Willie deWit at our ranch. They would go on to a 10 year, 60 plus country, globetrotting winning spree, capturing many titles including World Amateur Heavyweight. Dad helped coach Team Canada in the 1984 L.A. Olympics, at which time his protégé Willie deWit captured a Silver Medal. He believed in building lifelong friendships and developed young fighters into disciplined men in their professional and personal lives. Coach Harry was a champion in boxing himself, a successful mentor and champion in life.
He relocated in the 80s to Calgary to continue dentistry and boxing. He coached boxing for 50 years after his own successful amateur and professional record in the sport. Dad loved dentistry. He excelled at the profession and treated thousands of patients over his 50-year career. He was also able to coach his children the skills to be successful at dentistry. Knowledge which he dearly hoped would continue the Snatic legacy of helping people maintain health. A tradition, his father had inspired him to be a dentist.
Dad retired at 70 years young. Mary and Harry enjoyed retirement. Visiting family and friends at "Doc's" house in Louisiana and our family cabin (Harry and Mark built) at Browns Bay Marina, B.C. Harry's adventurous spirit continued as he pursued hunting, boating, fishing, crabbing, and shrimping which he enjoyed until the end.
Dad's proudest legacy was his family. He was a great father/husband/grandfather. He encouraged us to reach for our dreams. Feel the fear and do it anyways. We were so lucky to have had our dad, the trailblazer. We promise to transfer your knowledge and spirit for life forward, through our children. We love you and will be forever grateful. Special thanks to our sister Lisa Urichuk and her family who has been there, assisting our parents in retirement and dealing with their health issues. We are forever grateful. Harry/Dad is survived by his devoted wife of 67 years, Mary, and four children, Mark (Rhonda), Jed (Kerry), Lisa (Kevin), Michelle (Greg); grandchildren, Dania (Ammiel),Shone (Todd), Britten (Carl), Daniel (Aleshia), Derek, Denim, Roman, Bridget, Madelaine, Marcus, Cruz; great-grandchildren, Demri, Ryden, Everly, Karalee, and Nola. He was predeceased by his grandson Andre.
A Private Family Service will be held. Condolences, memories and photos may be shared and viewed on Harry's obituary at www.McInnisandHolloway.com.
Special thanks to our sister Lisa Urichuk and her family who has been there, assisting our parents in retirement and dealing with their health issues. We are forever grateful.
In living memory of Harry Snatic, a tree will be planted in the Ann & Sandy Cross Conservation Area by McINNIS & HOLLOWAY FUNERAL HOMES, Fish Creek, 14441 Bannister Road SE, Calgary, Ab t2x 3j3, Telephone: 403-256-9575.