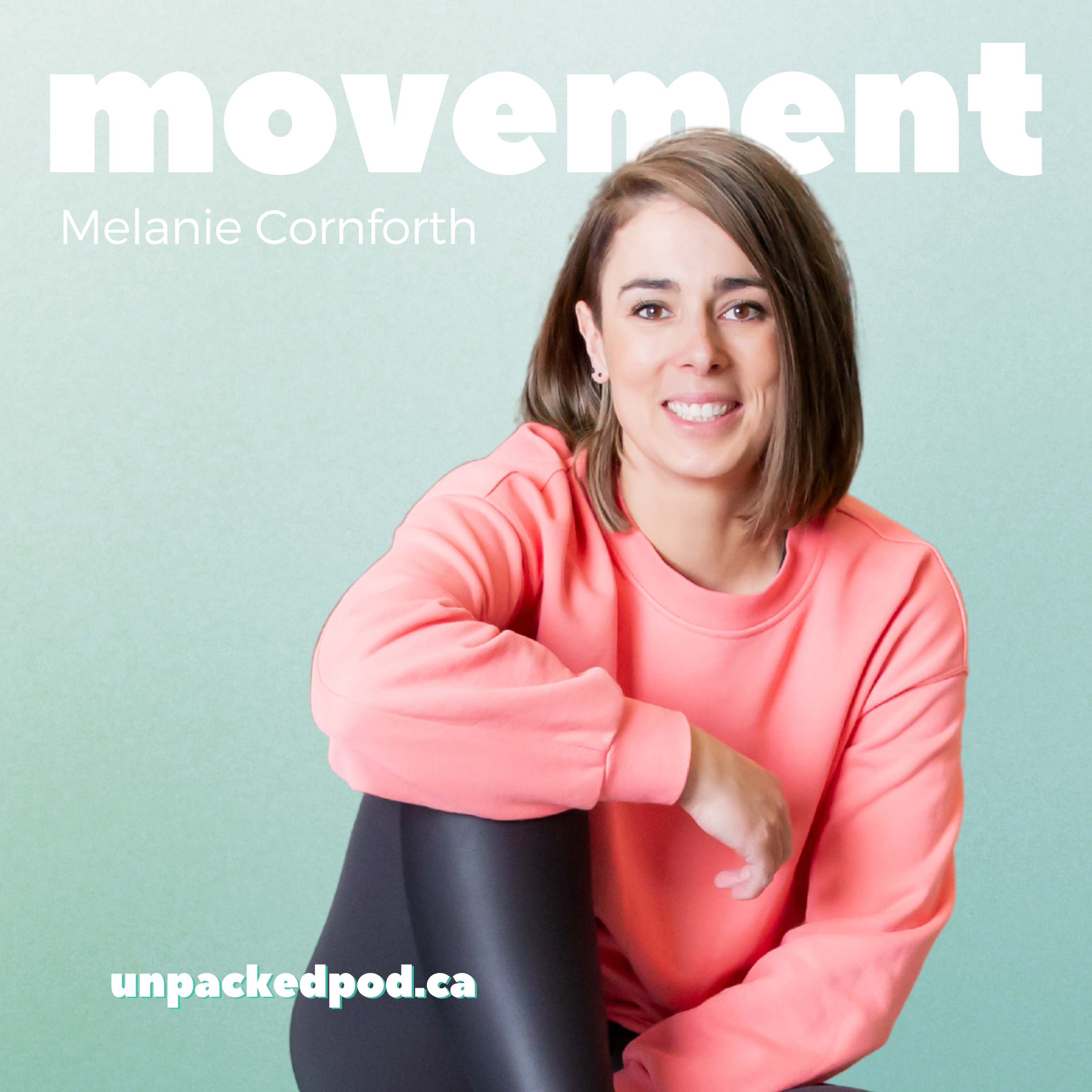 This week on Unpacked we are chatting with Mel Cornforth, Founder and Owner of The Movement by Mel. Mel has trained in dance fitness and leads choreography-based classes. Mel shares her story of training to be a nurse and becoming a mom Mel found herself in search for more. After years of struggling to accept her body, navigating the identity change of becoming a mom and feeling like her nursing career wasn't as fulfilling anymore she took a leap to start the Movement. We talk entrepreneurship, motherhood, body positivity and how the Movement has become a space to heal body, mind and soul. The Movement started as a way for me to connect with others through movement, music, and conversation. A way to grow a community that values authentic connection, vulnerability, growth, and all that is this life. It's repetitive choreography set to songs that combine fitness and creating meaningful connections with yourselves.
TW: Miscarriage, disordered eating
Unpacked is a podcast exploring life as messy people. It's conversations with counsellors, leaders, and storytellers discussing the experiences of being human. We talk about the strength that comes from big messy failures and vulnerable moments so we can learn to live more authentically. Subscribe and leave us a review!