A Canmore travel writer is sharing her findings of a quest she embarked on searching for the meaning behind the Happy Valleys on three continents, in a new anthropological memoir.
Jane Marshall has been writing for nearly two decades and was inspired to create her latest project "Searching for Happy Valley: A Modern Quest for Shangri-La" after learning Morocco, Alberta, and Nepal have similar mountain communities in valleys.
"They are each called Happy Valley by the local people, and I was curious to discover just what made them happy," Marshall said.
She learned that each Happy Valley is remote, protected by mountains, home to Indigenous culture, and rare plant and animal species, and women are honoured.
"One thing that really grabbed my attention was that in each valley they named geographic locations after body parts or spiritual figures. There was an anthropomorphization of the land, and it revealed that the cultures in the valleys saw themselves as interconnected with it," Marshall said. "They have huge respect for the earth and have lived in harmony with it for hundreds, sometimes thousands of years. I wanted to learn more about these Indigenous worldviews. Maybe their ways of thinking could have the potential to teach us how to live in a more balanced way."
Marshall explained that although bringing the project to life was a long process, it was a beautiful process.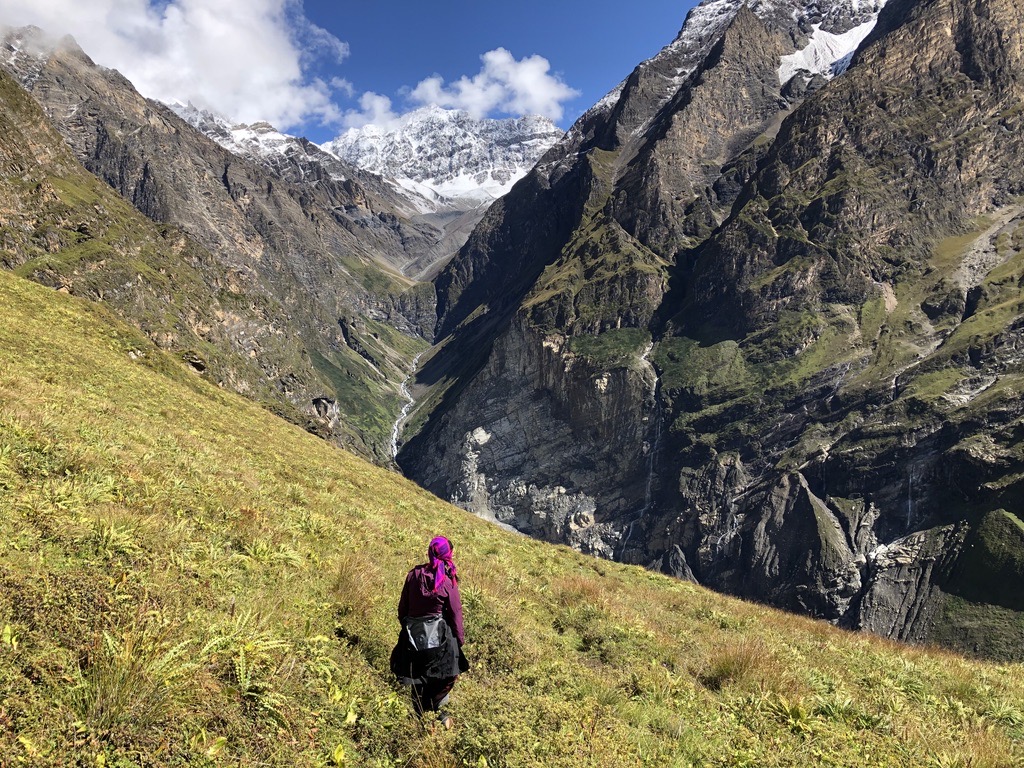 "I did a lot of research before, during and after travel. I went to each valley, often multiple times, to gain firsthand experience and knowledge of the places and people," Marshall said.
The writing aspect of the project came naturally, as Marshall was so inspired by what she had learned through her travels.
"I found that if I studied, listened, connected directly with the communities, and did the work, there wasn't much struggle in the writing process," Marshall said.
Blackfoot Interpreter at Head-Smashed-In Buffalo Jump and Elder Conrad Little Leaf told Marshall that he could tell by her writing that not only was she on this journey, but the journey was already inside of her, and to pray that it would unfold with ease.
"Like pages of a book already written that will just open, Conrad was right," Marshall said.
The project took an astounding six years to complete, with travel, research, and lastly, writing.
"One critical aspect was making long-lasting friendships and building trust. This project connected me with wise Tibetan Buddhist masters in the Himalayas, the Amazigh and Berber people of the Atlas Mountains in Morocco, and to the wisdom tradition of the Indigenous people right here in Alberta," Marshall said.
While working on the project, being culturally respectful was vital for Marshall.
"When I attended a Sundance Ceremony on the Piikani Reserve, I wanted to be very respectful while being aware of the past atrocities Indigenous people here have and still face," Marshall said. "I went with an open, trembling heart and found that I was accepted with kindness. As a white woman, I felt humbled that I was allowed to participate and learn."
While collecting research Marshall undertook a grueling journey to the Nepal Happy Valley, navigating difficult mountain terrain while being self-sufficient.
She explained locals are afraid to embark on the hike, and only a few nomads have been brave enough to endure the final scramble to access the heart of Happy Valley.
"All part of the great adventure," Marshall said.
Marshall noted that she used an ancient guidebook to access the heart of Happy Valley.
"I felt like a true adventurer following the guidebook, listening to local wisdom, exploring a hidden land and finding locations where real treasures were hidden in the 700s for the benefit of future generations like us," Marshall said. "This forms the climax of my book, where we gain access to the heart of the Happy Valley in Nepal."
Marshall is hopeful readers can learn more about Indigenous world views of the land, specifically the Blackfoot traditional territory.
She learned from Elders and research that Indigenous populations name traditional territory after human body parts.
"We just need to look deeper than recent history. If we see this land as sacred, I hope we'll be less willing to harvest it in an unsustainable way. Each Happy Valley has its own beautiful stories that readers can discover," Marshall said. "We have so much to learn from our Indigenous predecessors and from Indigenous world views."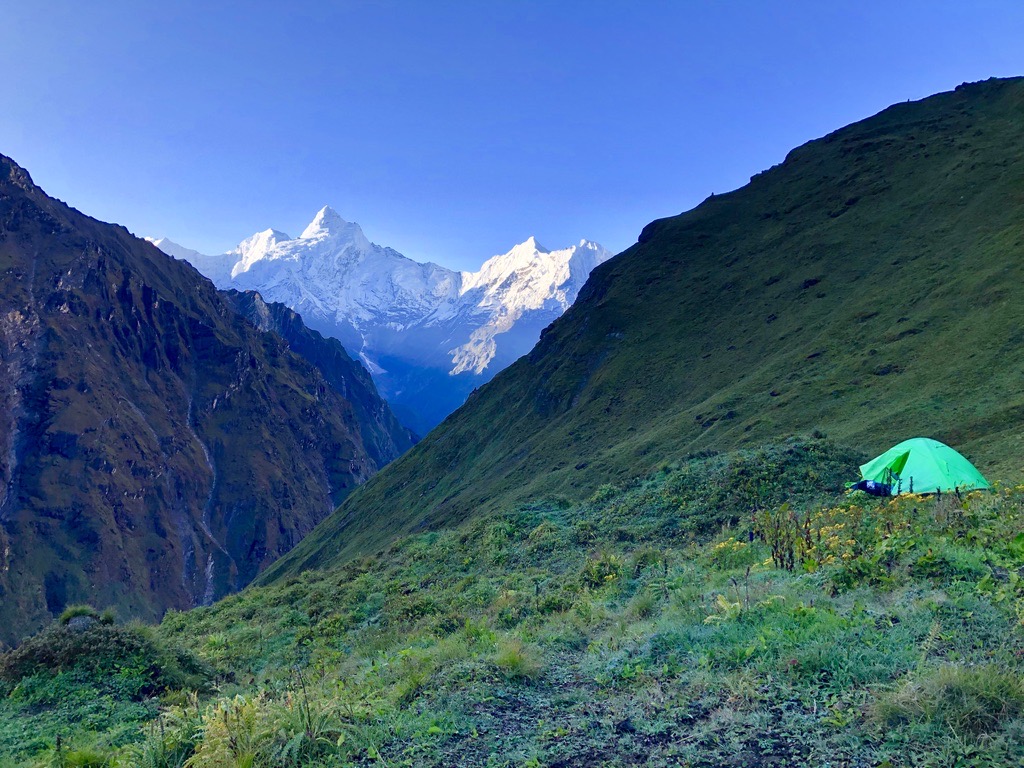 Marshall explained that National Geographic Society explorer and Anthropologist Wade Davis said it's important to look to the ancient wisdom of cultures that lived before industrialization.
"It's a way to save our planet, to find a balance between humans and the environment," she said. "I hope we can learn to get into nature, realize that we are part of nature, and move forward with respect for ourselves and the land."
Marshall's company, Karuna Mountain Adventures, is now organizing treks to the Nepal Happy Valley and connecting adventurers with the local community.
Marshall also started a Canadian Registered Charity offering health care and kindergarten education in the Nepal Happy Valley.
For additional information on Marshall and "Searching for Happy Valley: A Modern Quest for Shangri-La visit her website.