January 
Pond hockey tournament raises outstanding amount for local not-for-profits
The annual Tim Horton's Western Canada Pond Hockey Championship on Chestermere Lake raised more than $10,000 for local not-for-profit organizations. 
About 70 youth filling 50 teams played hockey and ringette on 14 rinks, in support of Camp Chestermere and Synergy.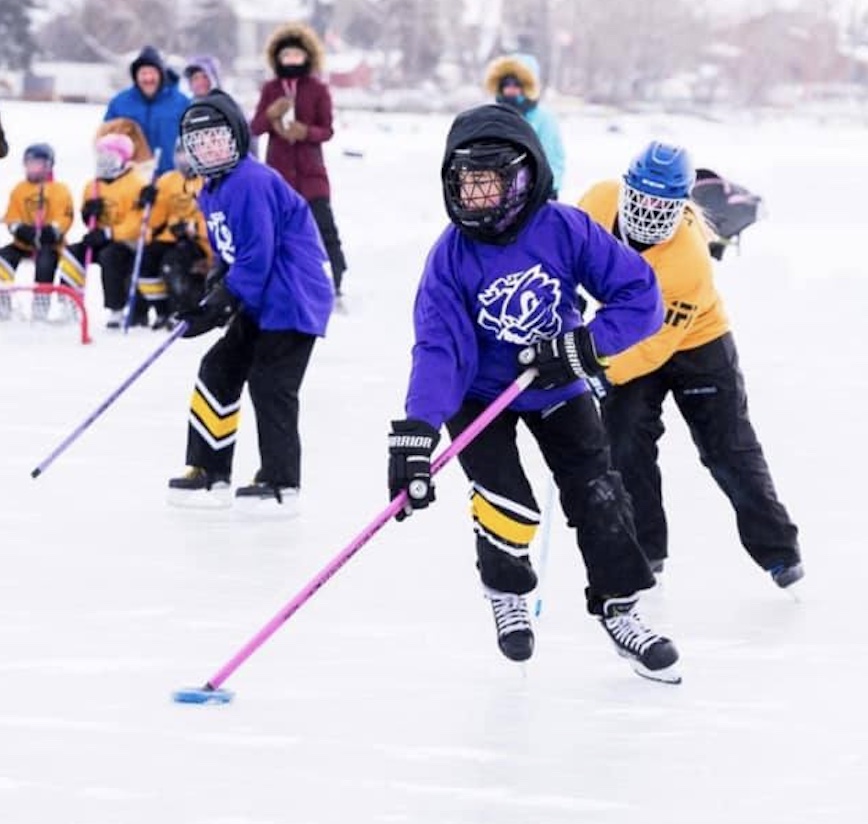 "After having to cancel last year, it sure feels good to be back," the Tim Horton's Western Canada Pond Hockey Championship Facebook event page said.
Chestermere's youngest BMX rider takes podium in USA BMX National Series 
Ryker Lolacher travelled to Las Vegas to compete in the USA BMX National Series.
Throughout the four-day series, Lolacher competed in two classes, winning a moto race and a semi-final race, finishing with third place.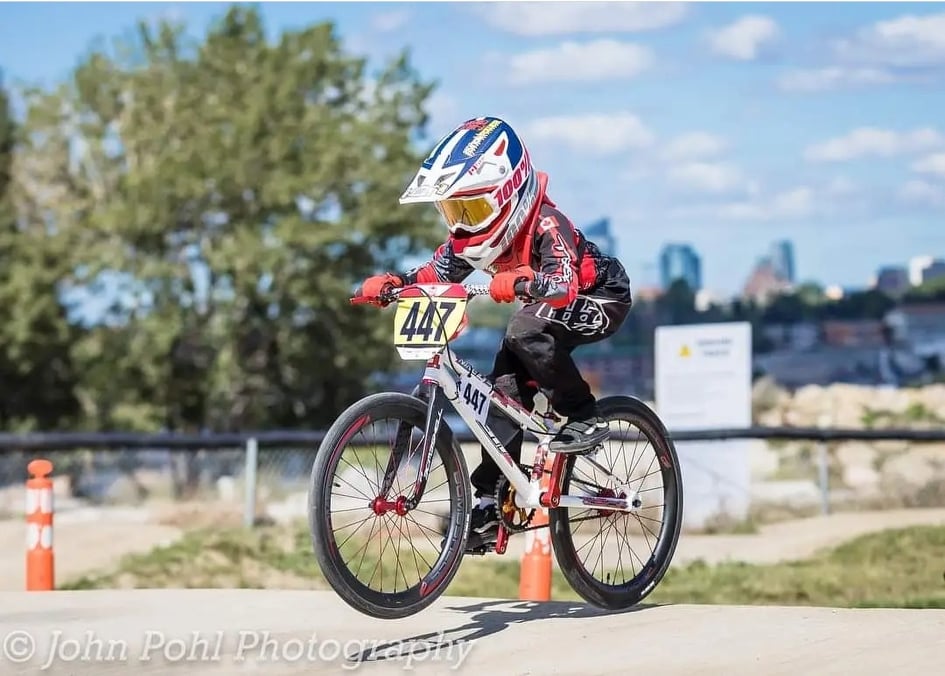 "I had a lot of fun racing some really fast kids. It was nice getting to have some of my Alberta teammates and friends down there to watch and cheer me on," Lolacher said. 
Chestermere welcomes new RCMP staff sergeant
The Chestermere RCMP detachment welcomed Kathy Klassen to the community.
Klassen started her career working with young offenders, and then as a program coordinator for the Rocky Mountain House RCMP victim services unit.
After completing her police training, she was posted in Fort McMurray for 12 years. 
However, last year, while visiting family she drove by Chestermere and knew it would be an amazing place to work. 
"We weren't looking to leave Fort McMurray but when we drove by, we thought it was nice, and it's closer to family. It just seemed like it would be a nice place to be," Klassen said.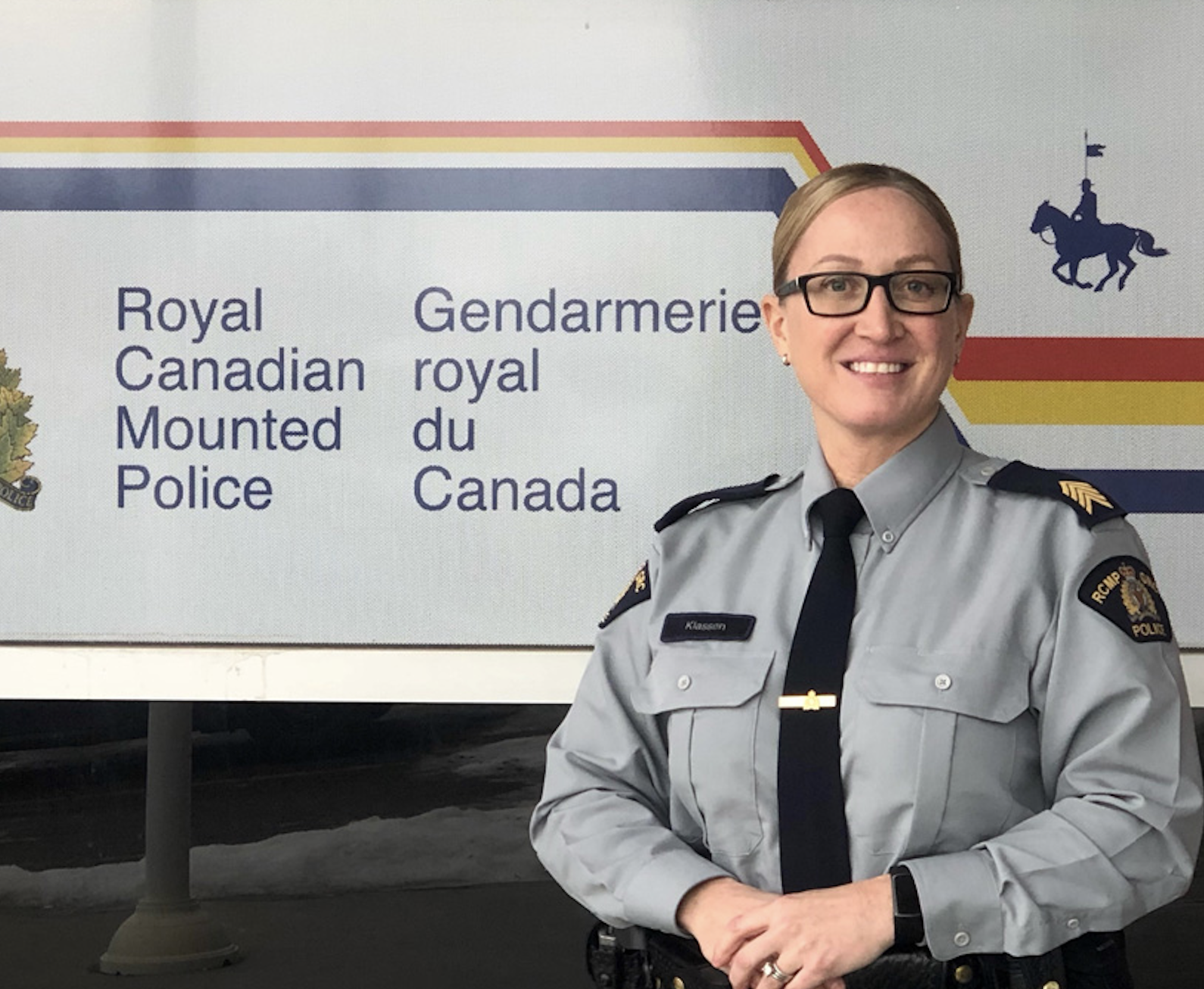 As the staff sergeant, Klassen is responsible for the whole operation of police services in the community and has been working behind the scenes to ensure the community is protected by watching trends and crime stats, projecting how the team is going to deal with changes to the community, and planning a course of action while building positive relationships with community members.
"I look forward to being that connection to the community," she said.  
Hockey development day encourages girls to get involved in sport
Chestermere's annual Female Hockey Day encouraged girls to get involved in sport. 
The program doubled in size, and scope, since the inaugural hockey development day, with the help of a minor hockey grant from the City of Chestermere. 
The development day included classroom and physical development, and on-ice training, with support from U15AA and U18AAA elite team members. 
"We are hoping that seeing women coaches and older elite division athletes will leave a lasting positive impression on these girls," MacNeil said.  
February  
City employees begin unionizing process 
Chestermere city employees began the process of unionizing to protect themselves, and their rights.
Unionizing creates a layer of protection between staff and employers, outlining how things must be done within the employment contract, such as laying staff off and negotiating pay. 
Staff members who fell within the scope of the union were asked to submit their ballot, and with more than 50 per cent of votes in favour, the union order proceeded with negotiations.
Funding streams made available for local do-good organizations
The City of Chestermere's Human Services Advisory Board (HSAB) opened grant funding opportunities for local not-for-profits that support local initiatives and engage the community.
"These grants support community organizations, service agencies, and residents so they can develop social programs, facilitate local activities, enhance amenities, strengthen connections in neighbourhoods and promote the social well-being of the residents of Chestermere," community support services manager Danielle Fermin said.
Organizations developing programs for the community must meet the goals of the Social Investment Framework (SIF), such as having healthy, connected and engaged residents, having vibrant, connected, and engaged neighbourhoods, and promoting positive mental health.
The grant applications were developed with prevention, early intervention, and community development as the foundational program delivery strategies. 
March 
Junior curlers show off their skills at funspiel
Local youth showed off their curling skills at the Strathmore and District Curling Club Junior Curling Novice 12 and Under Funspiel.
In total, 12 teams, two from Chestermere, played four ends and three games.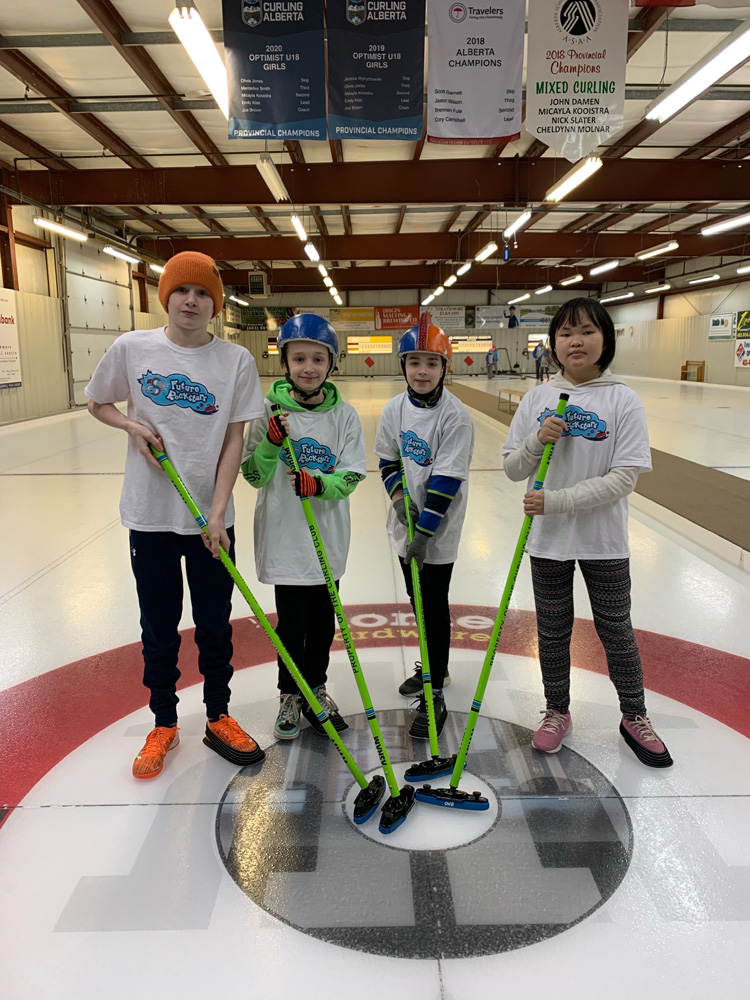 "This is a major event for all of our Junior Novice Curlers. The kids work hard all-season learning skills, practicing those skills, and then at the end of the season, they get to show everyone what they have learned," junior curling program coordinator Larissa Damen said. "They all rocked it and I am so proud of our juniors."
Blaze ringette team heads to Western Canadian Championships
The Zone 2 U14AA Blaze ringette team won a spot at the Western Canadian Championships after bringing home second place at provincials. 
The Blaze was the fifth-place team out of nine in the province heading into provincials. 
With the win, the team travelled to Saskatchewan for the Western Canadian Championships, competing against the top teams in western Canada. 
"We believe we are better together and have been working on the concepts of teamwork, communication and having fun throughout the season," Nouwen said.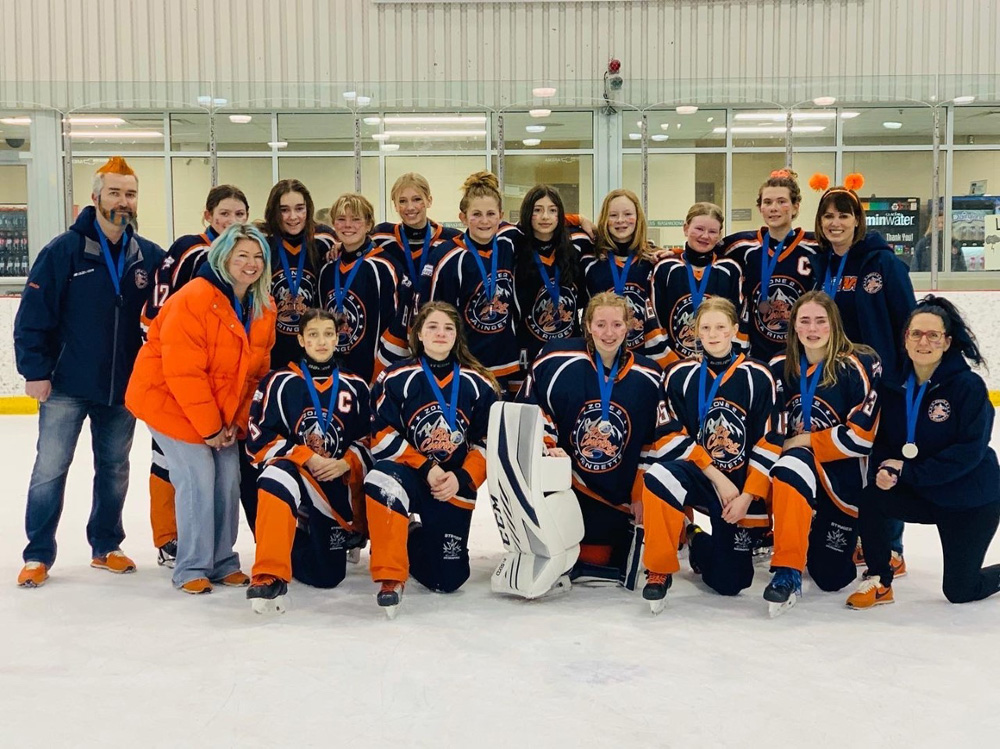 Future Chestermere school site priorities change
After meeting with stakeholders, adjusting layouts, and reviewing the potential options for the school site, the project priorities shifted, taking city administration back to the drawing board. 
City administration met with the developer to discuss purchasing the lands or working with the landowners to move the school site. 
To find a solution city administration began redevelopment planning exercises with the school board and developers to revise alternative site locations.
Chestermere City Council held an internal workshop to further discuss the project.
Lakeside Greens Preservation Society asks council to protect golf course
The Lakeside Greens Preservation Society asked Chestermere City Council to protect the golf course by refusing to rezone the land.
The society believes it's integral to maintain the golf course in its entirety, no rezoning, and no alterations. 
Since 2020, the society has worked to preserve the golf course with awareness campaigns, elected official and candidate meetings, social media posts, advertising, lawn signs, and an online petition. 
"We know that the developer has the willingness to say and do anything, and has millions of dollars to fight their fight," society executive director Darby King-Maillot said.
April
Chestermere hockey prospect named Kodiaks rookie of the year 
Local elite hockey prospect Nolan Bailey was named Rookie of the Year for the North West Junior Hockey League (NWJHL) Dawson Creek Kodiaks.
To be awarded Rookie of the Year, Bailey needed to impress his coach, team, and other teams throughout the league.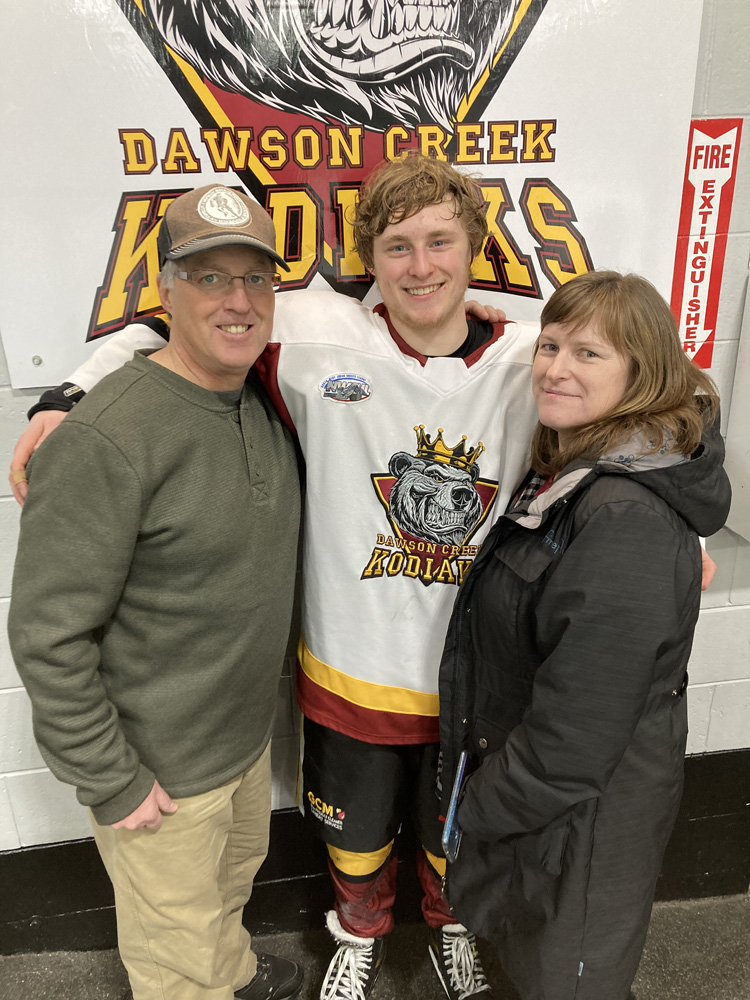 "Initially I was a little surprised when I got called up to receive the award for the Rookie of the Year, but very quickly I was happy and proud of myself. I knew I had one of the best years of hockey I have ever had but I still did not expect it," Bailey said. "The feeling to win the award was awesome and it will go down as one of my biggest highlights in all my years of playing hockey."
Local Chaplain supports RCMP and community 
Lake Ridge Community Church Pastor Preston Pouteaux partnered with the Chestermere RCMP to better support the needs of the community.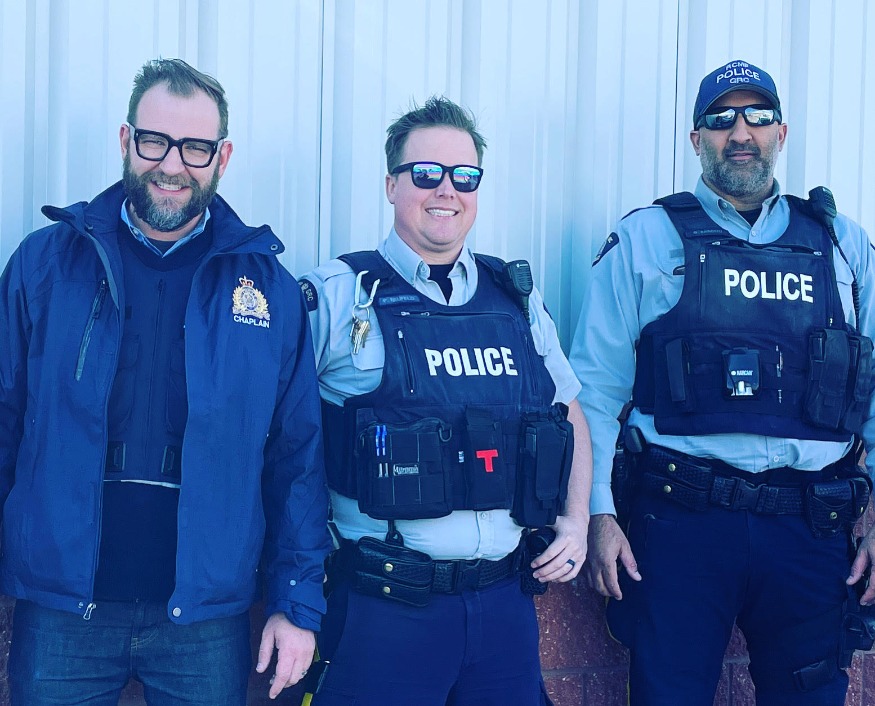 To support the RCMP, Pouteaux engaged in minor patrols with officers on duty, supported the community, represented the detachment at events, and under the direction of RCMP supported residents at crime scenes. 
"Our long-term hope is that every RCMP member would know that they are appreciated, valued, heard, and welcome in our city not just for the service they provide. We all thrive when we care for each other well," Pouteaux said.
Hockey marathon raises over $875,000 for Alberta Children's Hospital
The Hockey Marathon for the Kids raised more than $875,000 for the Alberta Children's Hospital's research in pediatric cancer.
The funds were used to create gentler, more effective treatments and cures that minimize the adverse side effects of current therapies.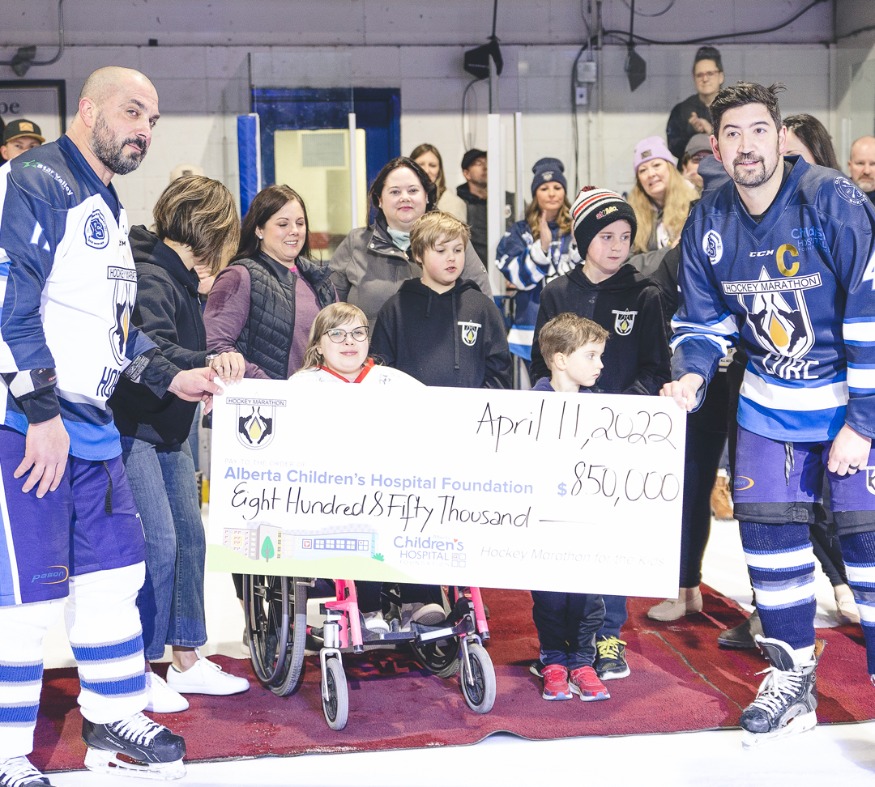 The puck dropped on March 31 at the Chestermere Rec Centre, and 40 players played 261 hours of hockey, setting a new Guinness World Record for the World's Longest Hockey Game.
Easter bunny hops into Chestermere
Camp Chestermere, RCMP members, volunteers, and the Easter bunny hid easter eggs throughout yards in Chestermere.
Children got to hunt for eggs in their yards, and then get their photos taken with the Easter Bunny.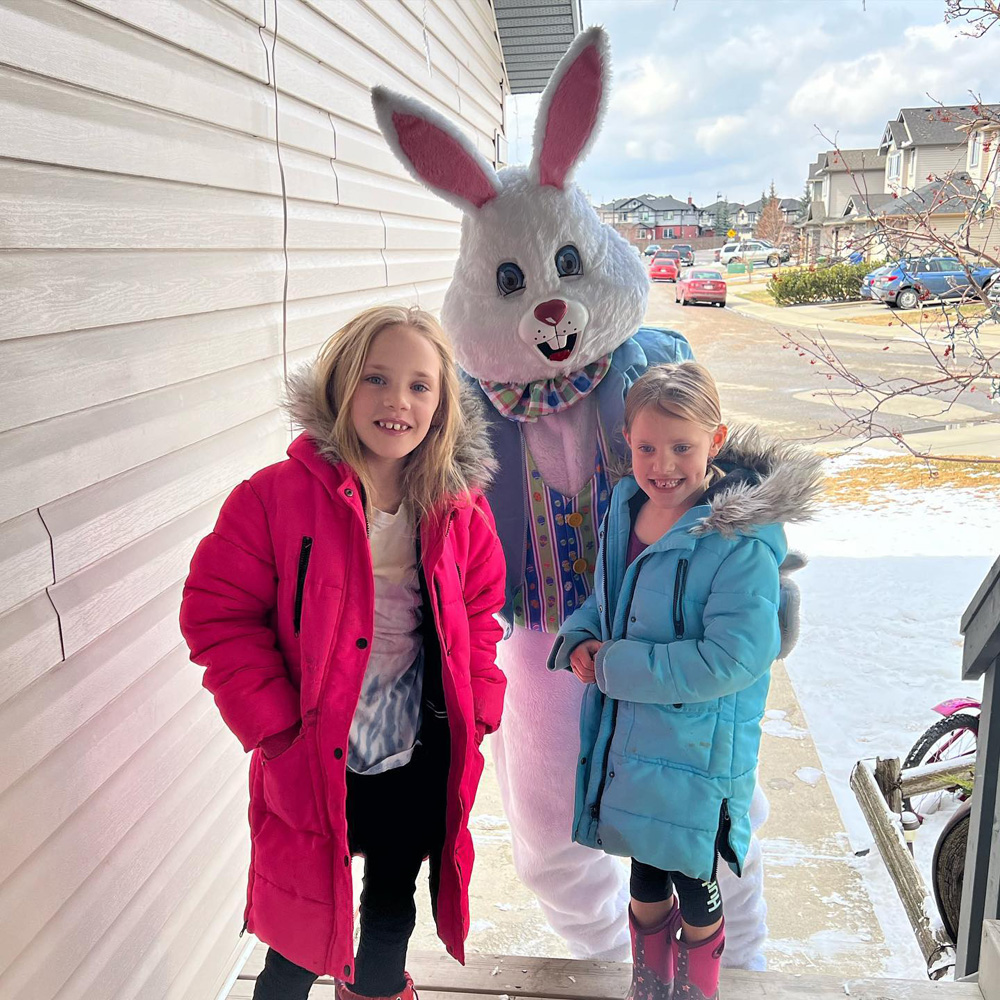 "This is keeping with our values of building relationships, creating experiences and developing people so that we can be a gift to the community," Camp Chestermere Executive Director Shannon Dean said.
May 
Canada's first cannabis hotel opens in Mossleigh 
 Serena Donovan opened a one-of-a-kind hotel, cannabis-focused event and retreat education centre, the Mary Jane Manor in Mossleigh.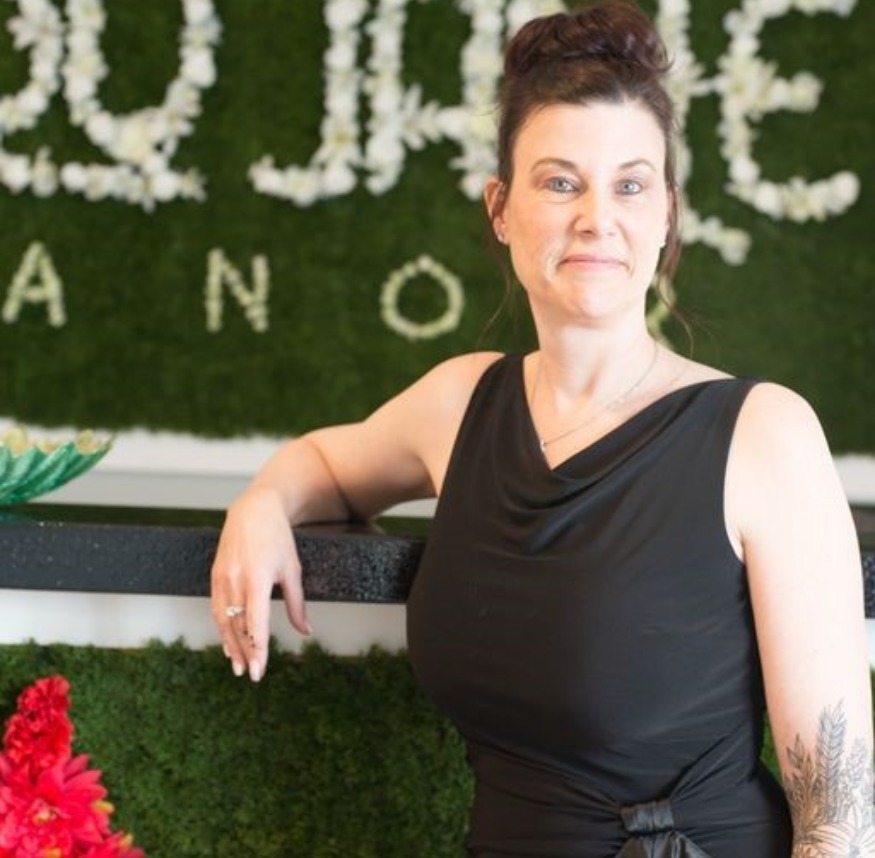 Donovan wants the manor to be a place where individuals can bring a group of people to talk, reconnect, and safely consume with.
The manor offers an intimate, quiet setting, that's not about the hustle and bustle of everyday life.
Province honours missing and murdered Indigenous women, girls, and two-spirited people
The province honoured and remembered missing and murdered Indigenous women, girls, and Two-Spirit people in recognition of Red Dress Day.
Red dresses were worn or displayed throughout Canada to symbolize hope while raising awareness for missing and murdered Indigenous women and girls.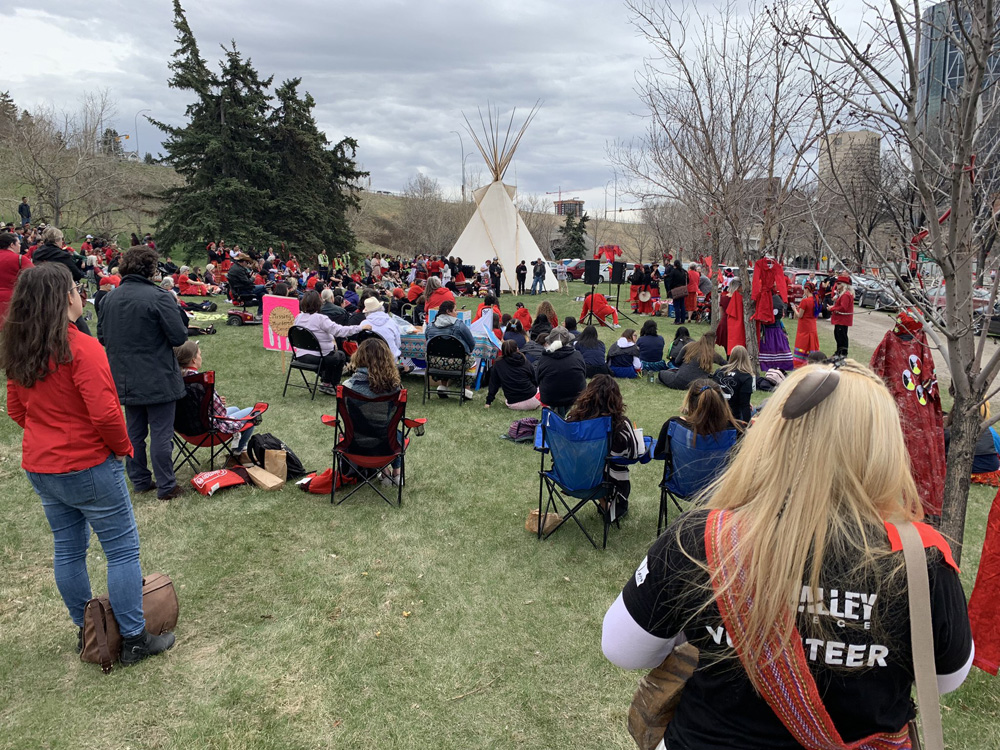 "On Red Dress Day, I want families, loved ones and survivors to know we will honour those who are lost by working together to address this crisis," Minister of Indigenous Relations Rick Wilson said.
Province orders formal inspection of Chestermere's municipal governance
After a preliminary review of the City of Chestermere's governance, municipal affairs ordered a formal inspection. 
From the ministerial order, the investigation addressed issues identified in the review, such as members of council acting alone and outside of a council resolution, members of council performing administrative functions and duties, code of conduct infractions, improper council meeting procedures and conduct, and the sale of municipal property not in accordance with the Municipal Government Act (MGA). 
"The inspection process is designed to ensure objectivity and procedural fairness, while also ensuring that all allegations are given appropriate consideration," Ministry of Municipal Affairs Press Secretary Scott Johnston said. 
The City of Chestermere welcomed the municipal affair inspection and was hopeful the inspection would be completed quickly. 
June 
Chestermere recognizes older adults during Seniors Week 
Programs, events, and workshops were available for older adults across the province in celebration of Seniors Week.
Events and workshops were available for older adults in Chestermere, such as how to spot a scam, a wine and cheese night, tea at the Lakeshore Manor, a pancake breakfast, chair yoga, exercise classes, a game night, bingo, and open discussions regarding social connection and community resiliency. 
Camp Chestermere celebrates reopening with Family Fun Fair
Camp Chestermere offered a variety of activities for families to enjoy together during the two-day Family Fun Fair. 
The fair began with the LAWN-CH Party and included a naming ceremony for newly renovated cabins, a picnic, live music, and boat rides, finishing with smores and hotdogs by the fire.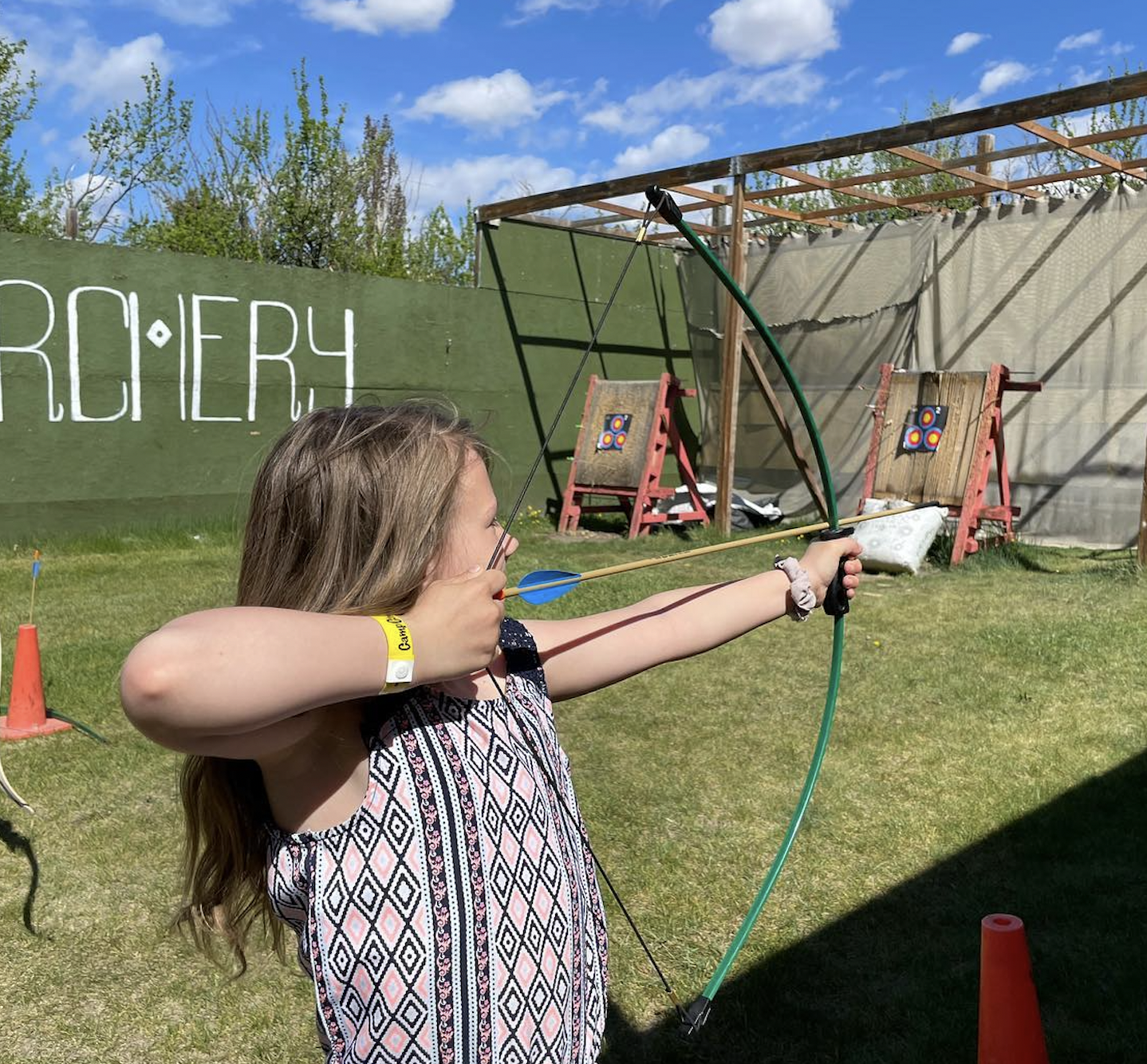 Families could also enjoy a Stampede Breakfast, farmers market, food trucks, farm safety, judged rabbit competitions, Kidz Zone, and bouncy castles.
"One of Camp Chestermere's values is to be a gift to the community and so events like this help us live that value. It was great to have so many people back on site as this was our first major event since COVID-19," Camp Chestermere Executive Director Shannon Dean said.
Unpacked Podcast inspiring listeners to live authentically
Founders of the Unpacked Podcast, Evan Dewald and Tara Linsley opened the conversation between guests and listeners by hosting live recording events. 
The live events featured discussions around relationships, what it means to be resilient, and what it looks like to repair and heal, with special guests including counsellors, industry leaders, and storytellers. 
Chestermere property taxes reduced 
Chestermere City Council reduced the residential tax rate by more than five per cent.
The city's property assessors indicated residential inflation values on existing property values would increase by an average of 5.6 per cent. However, city council reduced the residential tax rate by 5.6 per cent.  
"We are pleased to report that council continues to approach all decision-making with careful thought, consideration, and transparency to ensure we're allocating taxpayer dollars in the most meaningful way possible," the City of Chestermere's website said. 
Rocky View Schools breaks ground for Langdon school site 
The Rocky View Schools (RVS) board of trustees, elected officials, project partners, and guests broke ground for the future Langdon junior and senior high school site.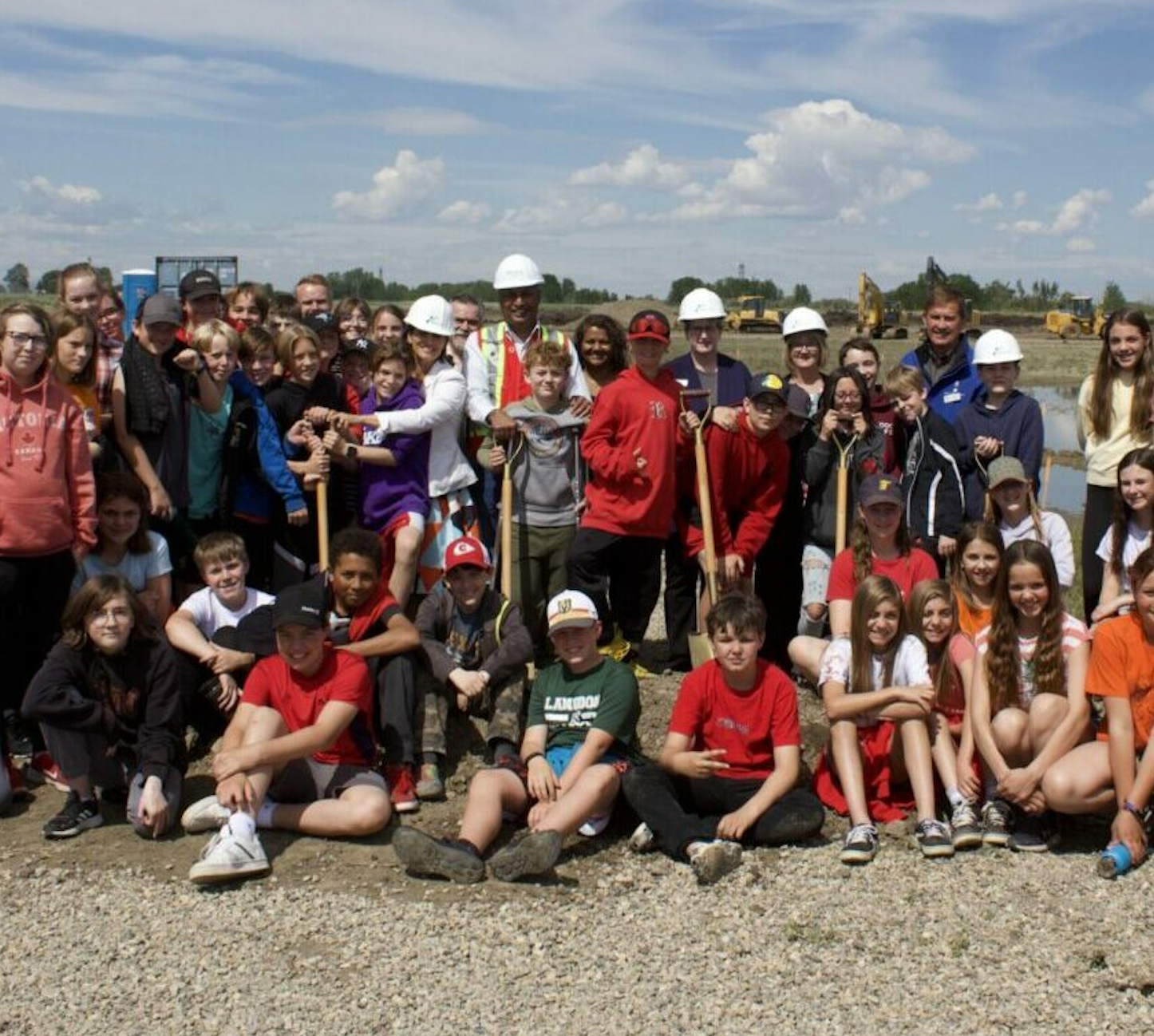 The new school will give more than 1,000 students the opportunity to learn in their own community.
The school will have a CTS and arts wing with space for cosmetology, fabrication, automotive, drama, dance, band and multi-media spaces, an academic wing with classrooms and breakout studios, and a gym and fitness wing.
The school is expected to open in September 2024. 
July
Positive ticketing program recognizes local youth  
Synergy and the Chestermere RCMP recognized youth in the community for positive behaviour with the Positive Ticketing Program.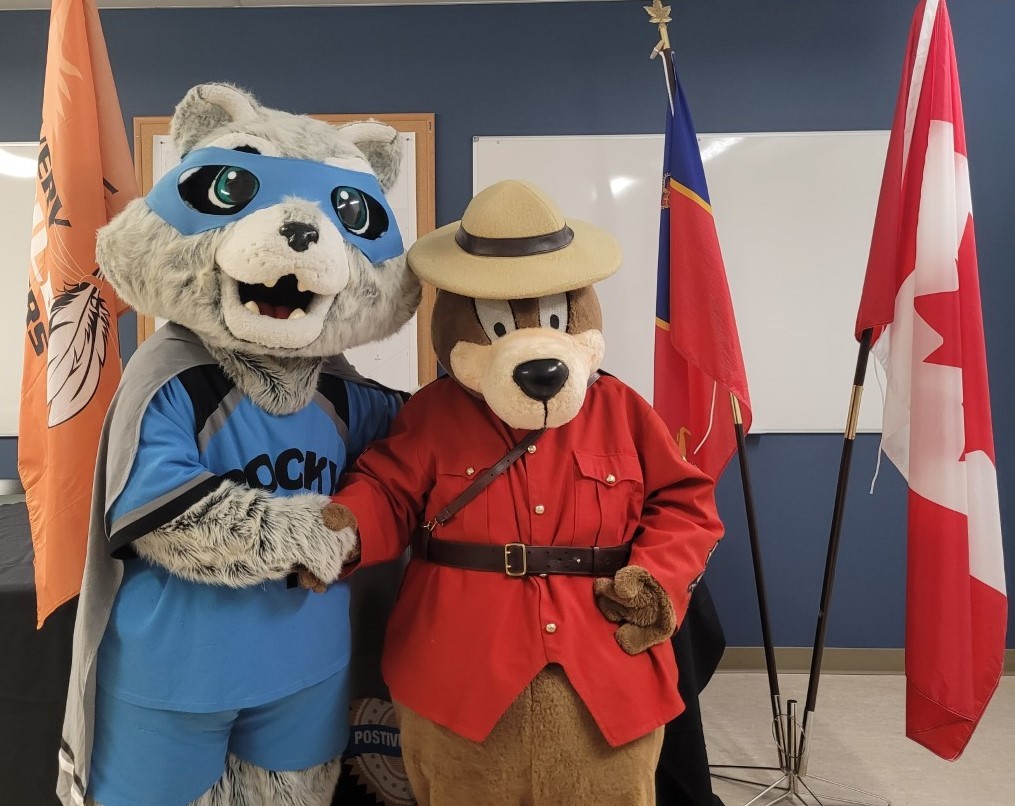 The program was designed to improve mental health by recognizing youth for positive behaviour, encouraging community engagement, and developing healthy relationships between youth and protective services. 
More than 200 positive tickets were given out by RCMP and Community Peace Officers to youth displaying display positive behaviours in schools and in the community.
City workers vote to unionize
City of Chestermere workers vote to join the Canadian Union of Public Employees (CUPE).
CUPE Alberta President Rory Gill welcomed Chestermere city employees into CUPE after the majority voted in favour.
"These workers decided they wanted to have the protection of Canada's largest union, better treatment from their employer and respect for the services they provide," Gill said. "Today, the ballots have been counted, and the employees' voices have been heard."
City investigates alleged unaccounted CUI funds
The City of Chestermere launched an investigation into alleged financial irregularities involving the former Chestermere Utilities Incorporated (CUI) company.
Outside experts were hired to begin an investigation into the accounting practices of CUI, pending the company's final dissolution. 
Financial irregularities found included irregular city transactions that were shown as city expenses and about $4.2 million that was unaccounted for in retained earnings.
City investigates former employee's pay-out amounts
The City of Chestermere hired an outside source to investigate employee pay-out packages of nearly $600,000 that were given to two former staff members. 
The employee's resignation was in violation of the city's policy where council must approve payments over $75,000, a City of Chestermere media release said.
City administration was directed to evaluate the current employment template and make changes to ensure contracts follow the city's employment policy, evaluate severance templates and change the payroll and banking policy where the Chief Administrative Officer (CAO), Finance Manager, and Mayor must sign off on all payment releases.
August
Chestermere Municipal enforcement and Tim Horton's raise more than $2,000 in the Support for Ukraine campaign
 Chestermere Municipal Enforcement (CHME) and Tim Hortons raised funds for families in need by selling more than 1,000 blue and yellow vanilla dip doughnuts throughout the summer. 
The donations collected were given to UNICEF Canada, to help Ukrainian families who have been displaced from their homes and are moving to Canada.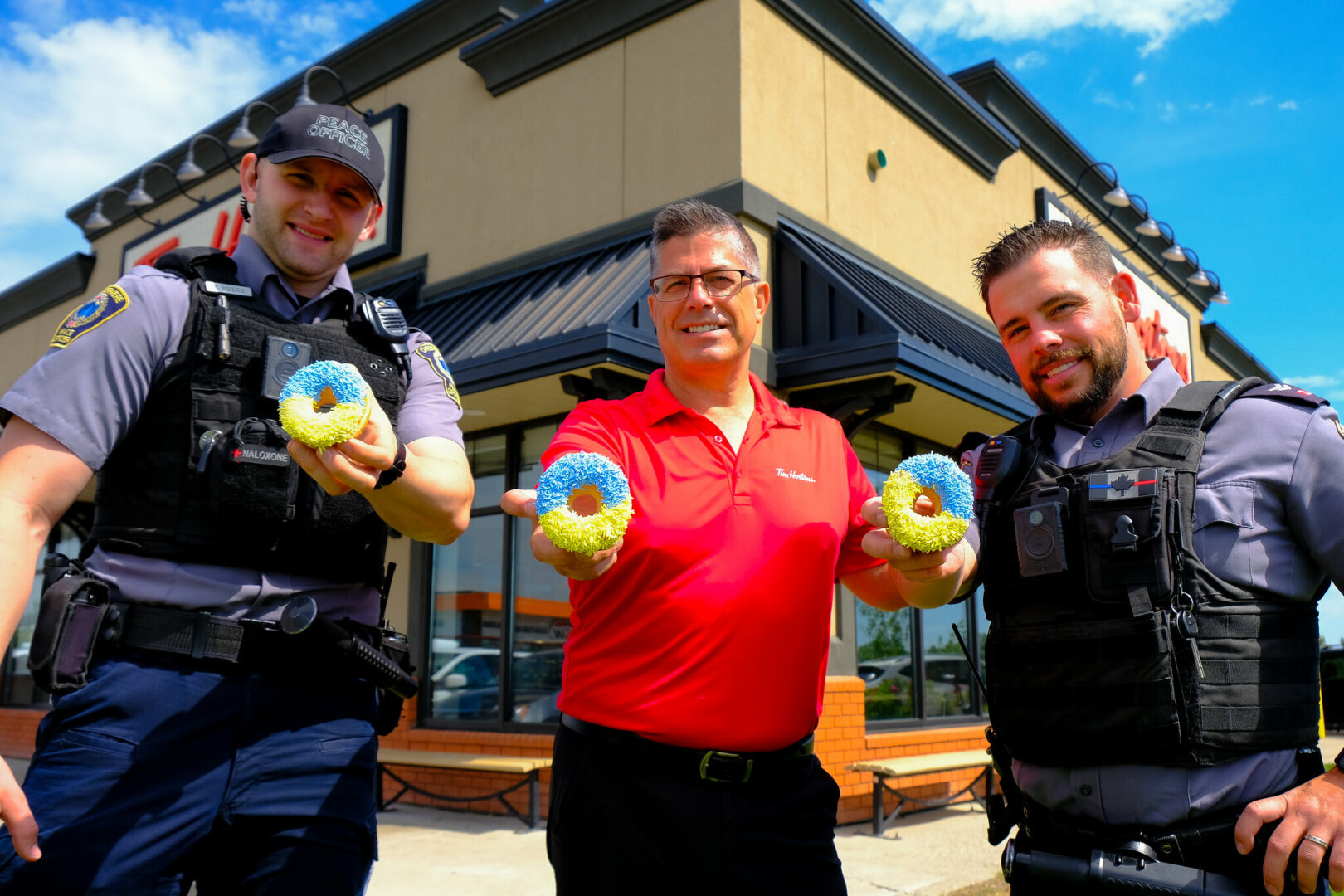 The Support for Ukraine campaign was created with community spirit in mind, and almost everyone who went to Tim Horton's during the campaign picked up a doughnut or a dozen to share.
City celebrates summer with annual music fest
Chestermere's second annual music fest brought out more than 3,000 visitors to celebrate summer with local music, a kid zone, interactive family activities, food trucks, and a market featuring local vendors.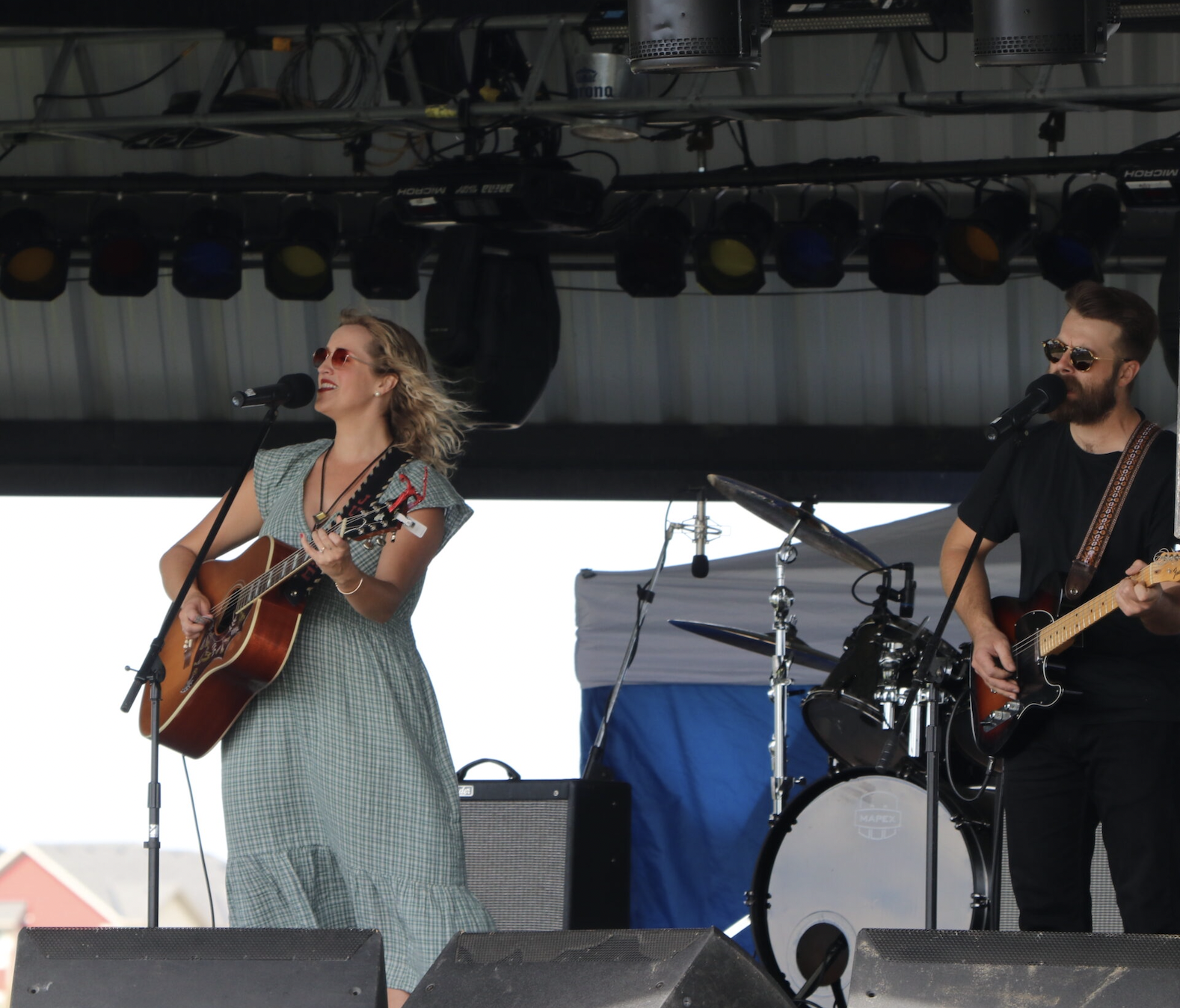 "It's a great opportunity for the community to come together and celebrate the summer. It's a well-deserved celebration for our community," City of Chestermere Events Coordinator Nancie Huneault said.
Synergy's duck race raises funds for youth programming 
Synergy's annual duck race raised more than $7,000 to support community-based programs and initiatives.
Racers had to complete an obstacle course at John Peake Park, testing their physical strength, speed, and precision.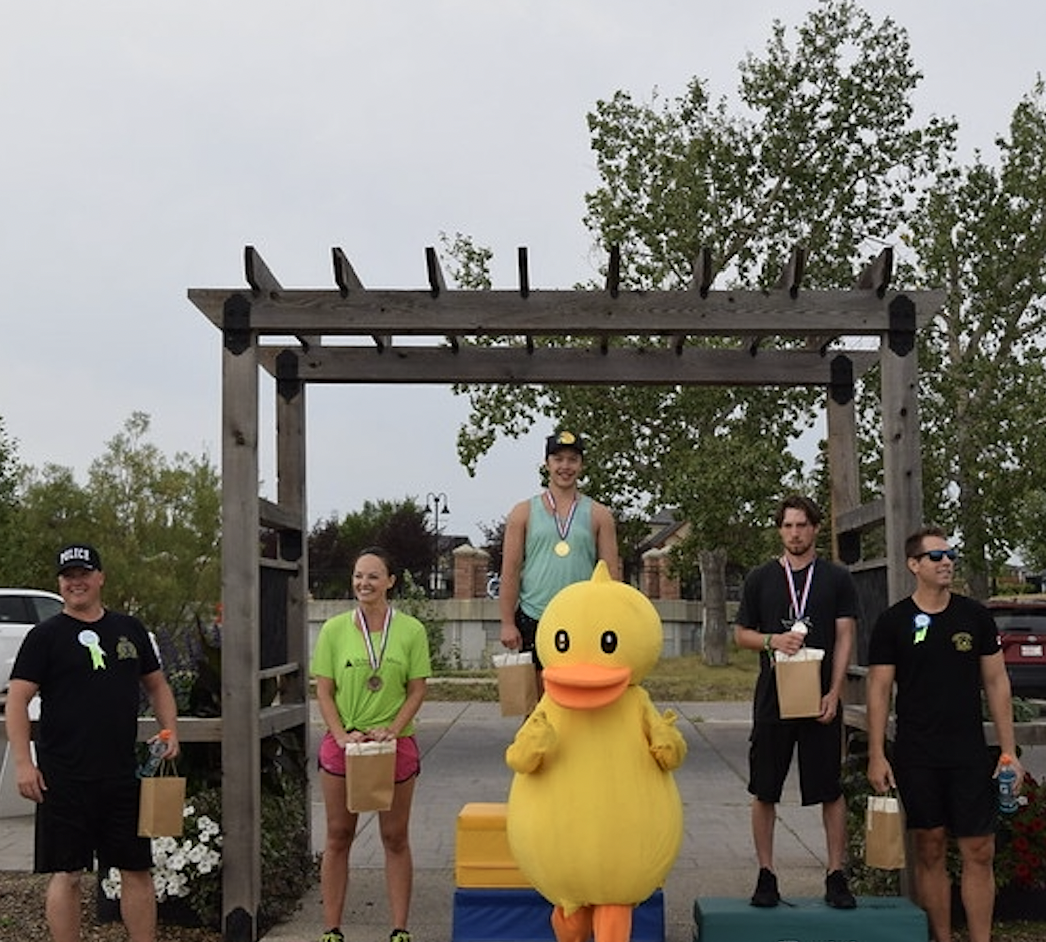 Residents could sponsor a duck to help raise funds for Synergy's youth programs that operate in Chestermere, Langdon, and southeast Rocky View.
The funds are allocated each year to mental health counselling, community-based initiatives, and social and emotional support that give youth opportunities to connect, build self-confidence, find a place to belong, and discover their passions while learning to be exceptional leaders.
September 
Chestermere ends summer with annual country fair 
Chestermere brought in the beginning of fall with the 33rd annual country fair. 
The fair began with the beloved parade, followed by bull riding, a charity bull riding event, a sheep scramble, mutton busting, zucchini car races, red ribbon competition, kid zone, and a market.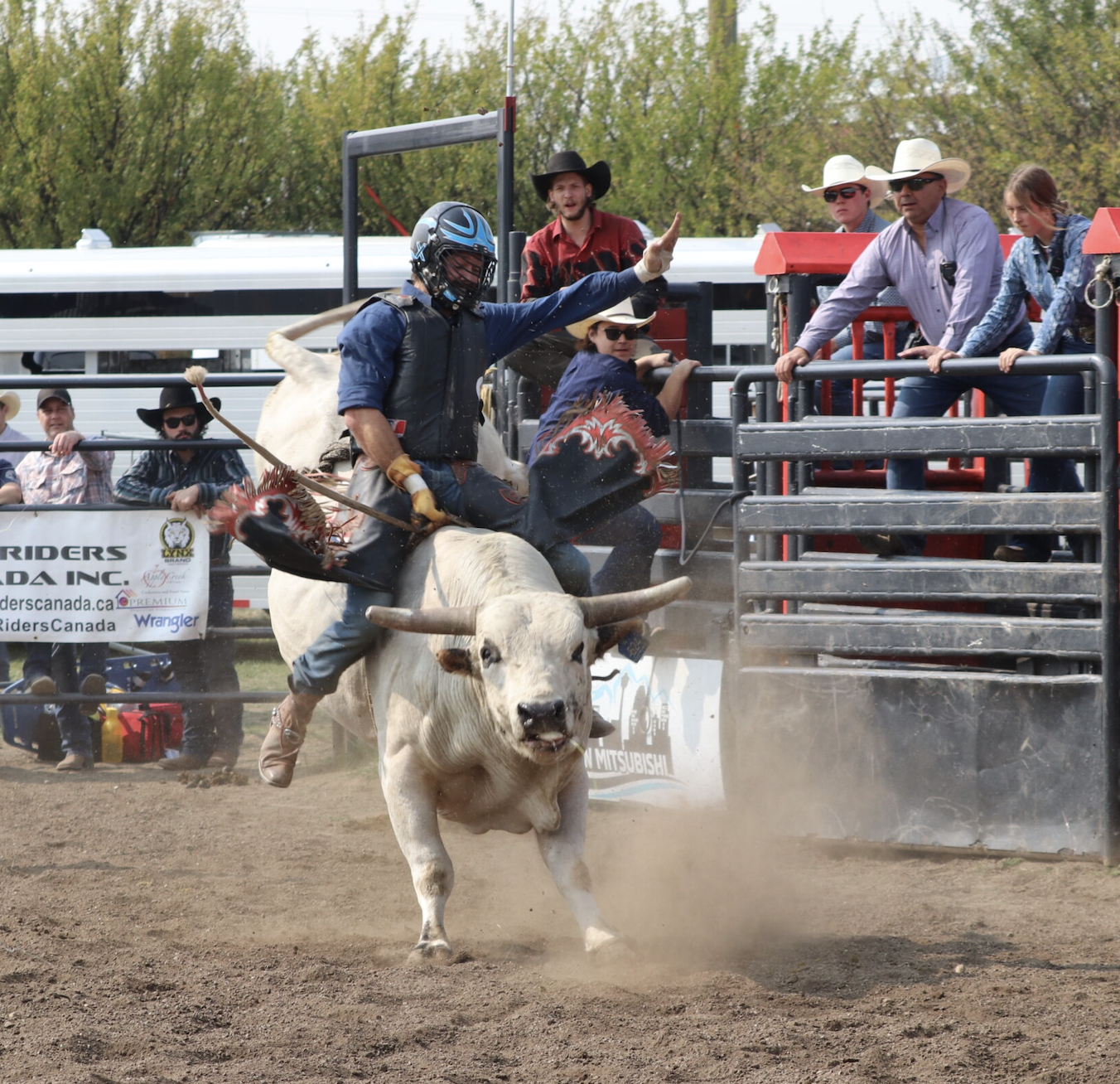 "The bulls were bucking, the kids were playing in the kids' zone, it was a great day," Rocky View Chestermere Agricultural Society President Andrea Fleming said. 
Regatta brings sailors from across Alberta to Chestermere
The Calgary Yacht Club welcomed sailors from across the province to Chestermere to compete in the 2022 Alberta Sailing Provincials.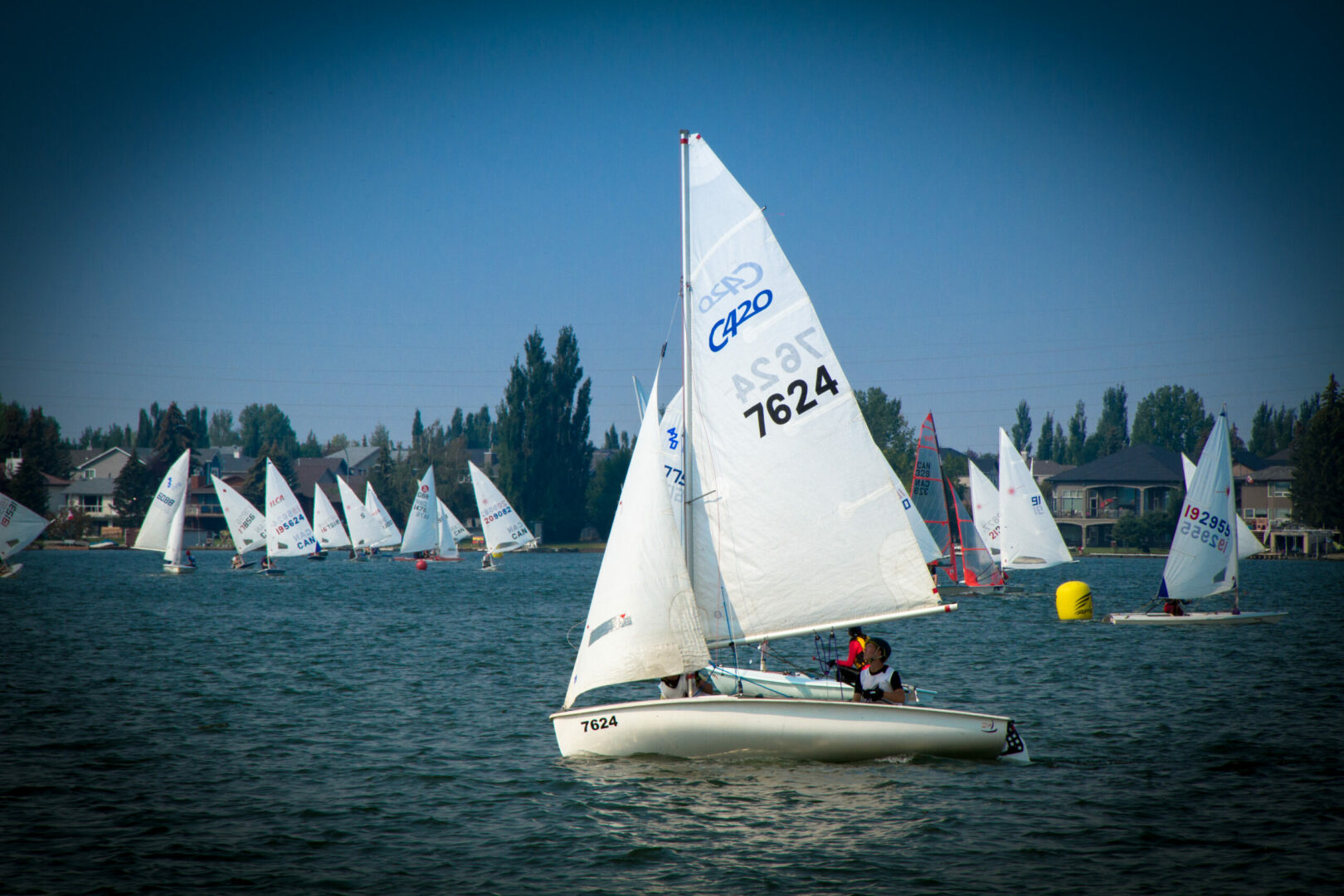 The regatta brought 58 sailboats and approximately 80 sailors from across the province to Chestermere Lake, with fleets including Opti, ILCA 4, ILCA 6, ILCA 7, 420s, 29'ers, and X-class sailors.
The City Chestermere welcomes new firefighters 
To meet population demand, Chestermere Fire Services (CFS) welcomed six new firefighters. 
By increasing staffing, CFS will be able to respond to multiple calls efficiently and reduce response time.
The new firefighters bring advanced care paramedic capability, primary car paramedic skills, and years of fire experience to Chestermere.
"We have no doubt our city is in good, capable hands, and we look forward to working with them to advance our goal of protecting this vibrant, growing city," the City of Chestermere website said. "We welcome them and wish them much safety and success."
Municipal affairs reviews Chestermere's governance inspection report
The inspection report into the City of Chestermere's governance was submitted to Alberta Municipal Affairs for review.
There was an opportunity for Chestermere City Council to review the draft inspection report and provide feedback to the Minister of Municipal Affairs.
The ministers next steps were dependent on the report and councils' response.
The review and inspection was first initiated after municipal affairs was made aware of concerns and irregularities within municipal governance and administration.
October
Saint Gabriel the Archangel Parish shares progress on Catholic Church project
Chestermere residents were invited to an open house to learn about the progress the Saint Gabriel the Archangel Parish has made to build a Catholic Church.
The parish has been working to fundraise for the project, with the long-standing Angels on High (AOH) hiking and camping trip.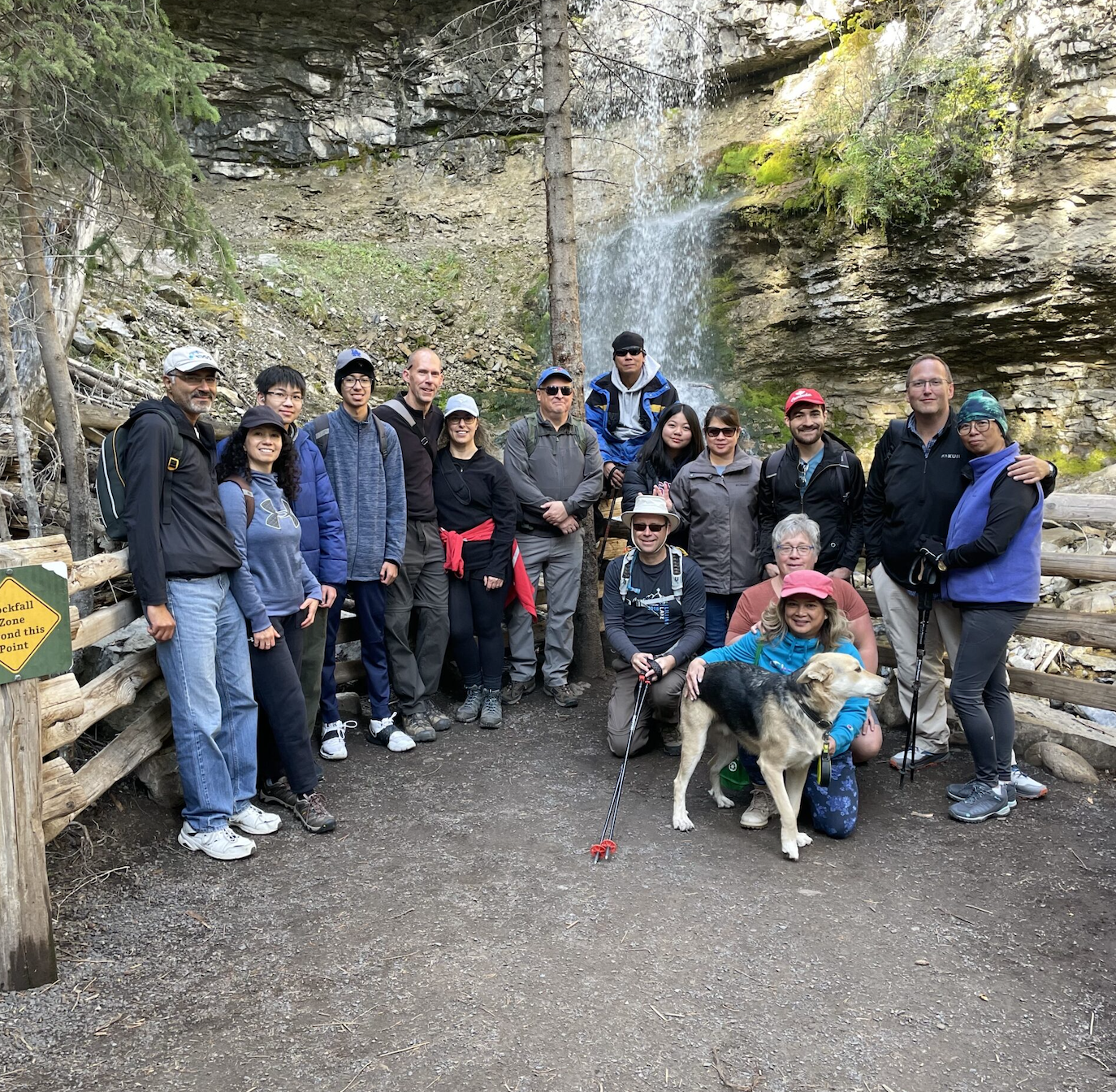 Fr. James Hagel estimates the project would cost $10 million.
A Catholic Church would give residents the opportunity to have weddings and funerals in Chestermere, host youth groups and fundraisers, facilitate community outreach and help community groups with more space. 
Housing developer recognizes Chestermere families
Anthem United honoured Chestermere families who have had a significant impact on the history of the community, with the "Pioneer Trail."
A series of signs on the pathway will showcase the history of Chestermere families, with the Hodgson family being the first to be recognized with a plaque and an iron apple tree.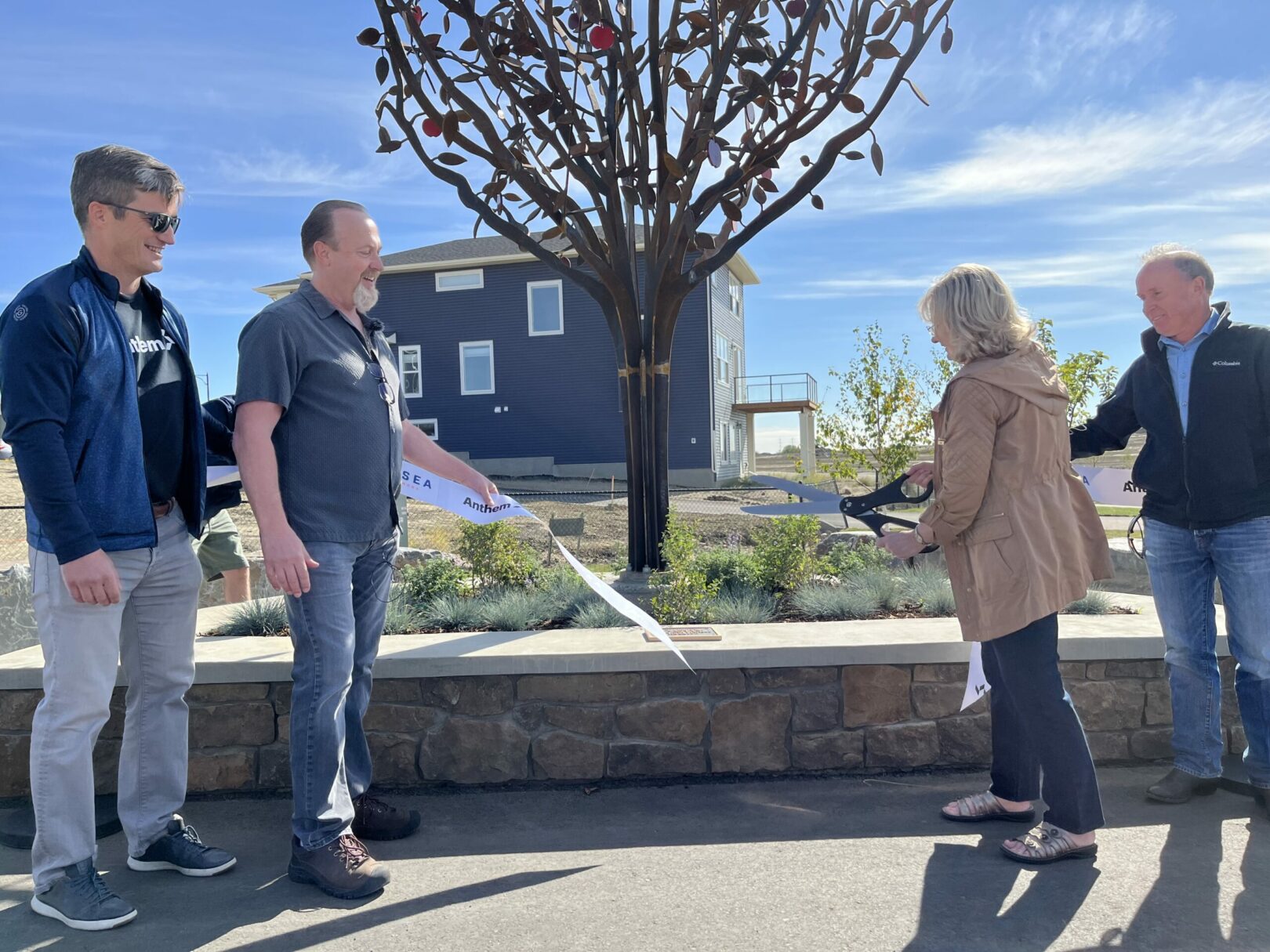 Anthem United and the Chestermere Historical Foundation focused on the farms in the area, and families who came to Chestermere in the 1890s. 
More signs to honour families will be added to the pathway in the future.
Chestermere launches restorative justice program
Local organizations launched Project Rewrite, giving anyone involved in crime a chance to rewrite their story and their experience. 
The program focuses on ensuring individuals have the supports and services they need to avoid a future involved in crime while ensuring the victims of the crime have a voice in the process and the consequences.
The goal of the restorative justice program is to identify the harm caused, promote healing, and create resilience for the long-term safety and well-being of the community, resulting in reduced frequency and crime severity. 
Dr. Giggles House of Pain supports Chestermere Food Bank
Chestermere's favourite haunted house was back to frighten the community while collecting donations for the Chestermere Food Bank.
On Halloween night about 450 people braved the haunt, donating nearly 500 lbs of food, and more than $300 in cash donations.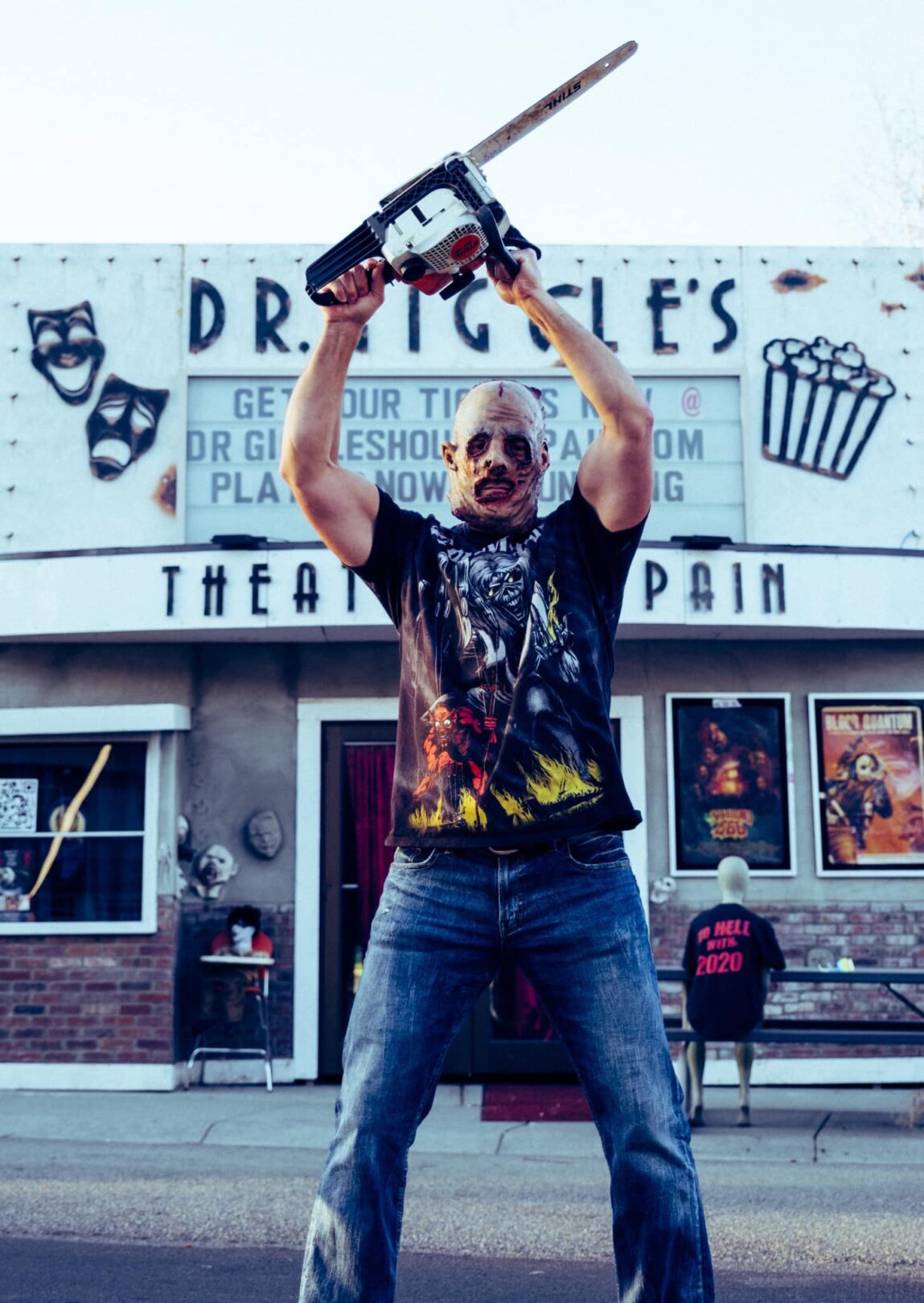 This year, Dr. Giggles created an immersive horror film experience, with the Theatre of Pain Volume 2, featuring scenes from classic horror movies like The Purge, Annabelle, The Texas Chainsaw Massacre, and his own movie The Undoing.
November
City reviews municipal inspection report
Municipal Affairs shared an embargoed copy of the Chestermere inspection report with city council for review and comment.
City council had until Dec. 9 to provide feedback to the ministry and based on the feedback the Minister of Municipal Affairs, Rebecca Schulz would determine the next steps.
City honours Veterans at Remembrance Day ceremony
Chestermere residents, city council members, government and Royal Canadian Legion representatives, dignitaries, and local organizations gathered at the Chestermere rec centre to honour veterans.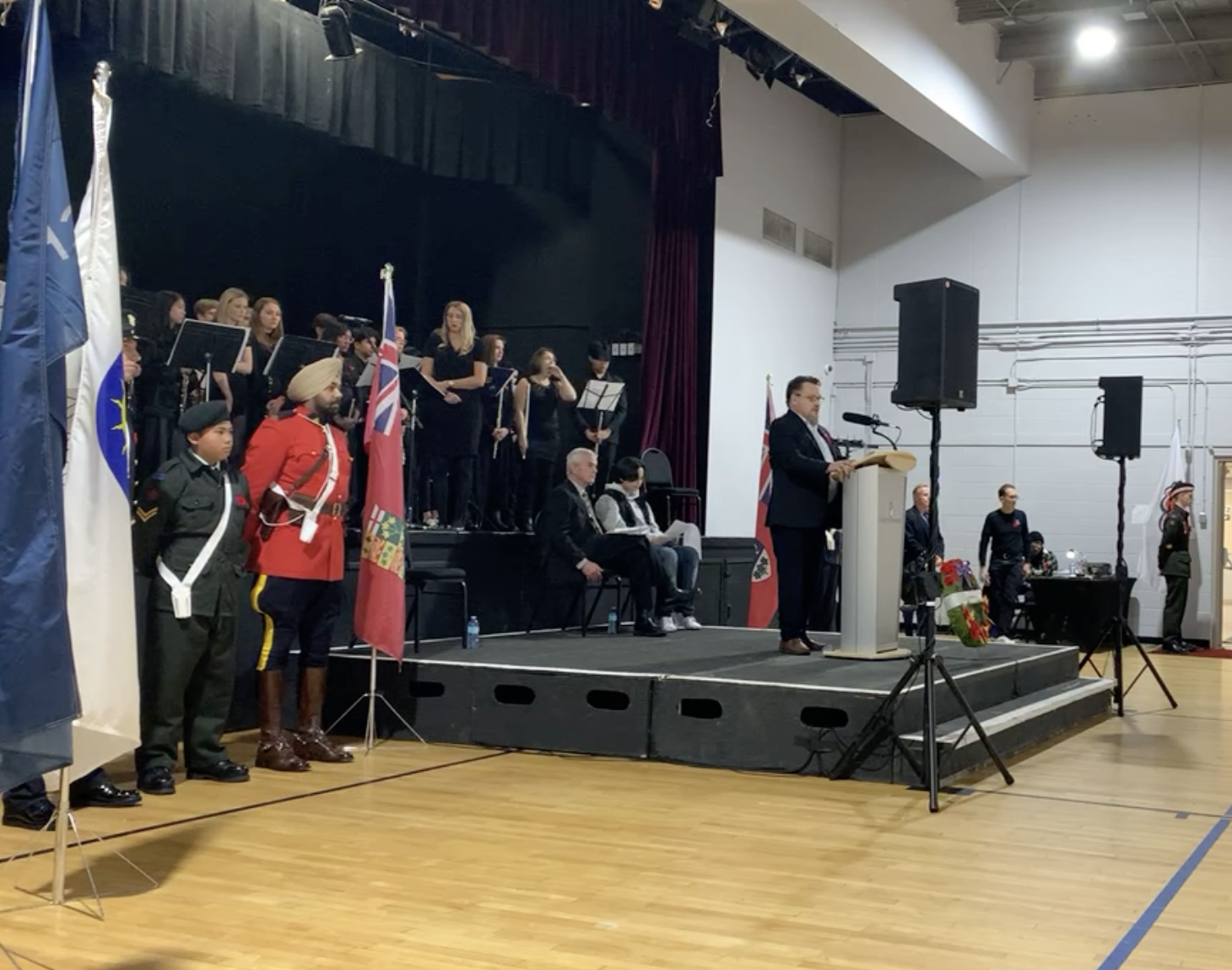 Mayor Jeff Colvin encouraged Chestermere residents to honour the individuals who have fought for freedom in the community and extend sincere gratitude to those that still put their lives on the line every day and continue to serve each day.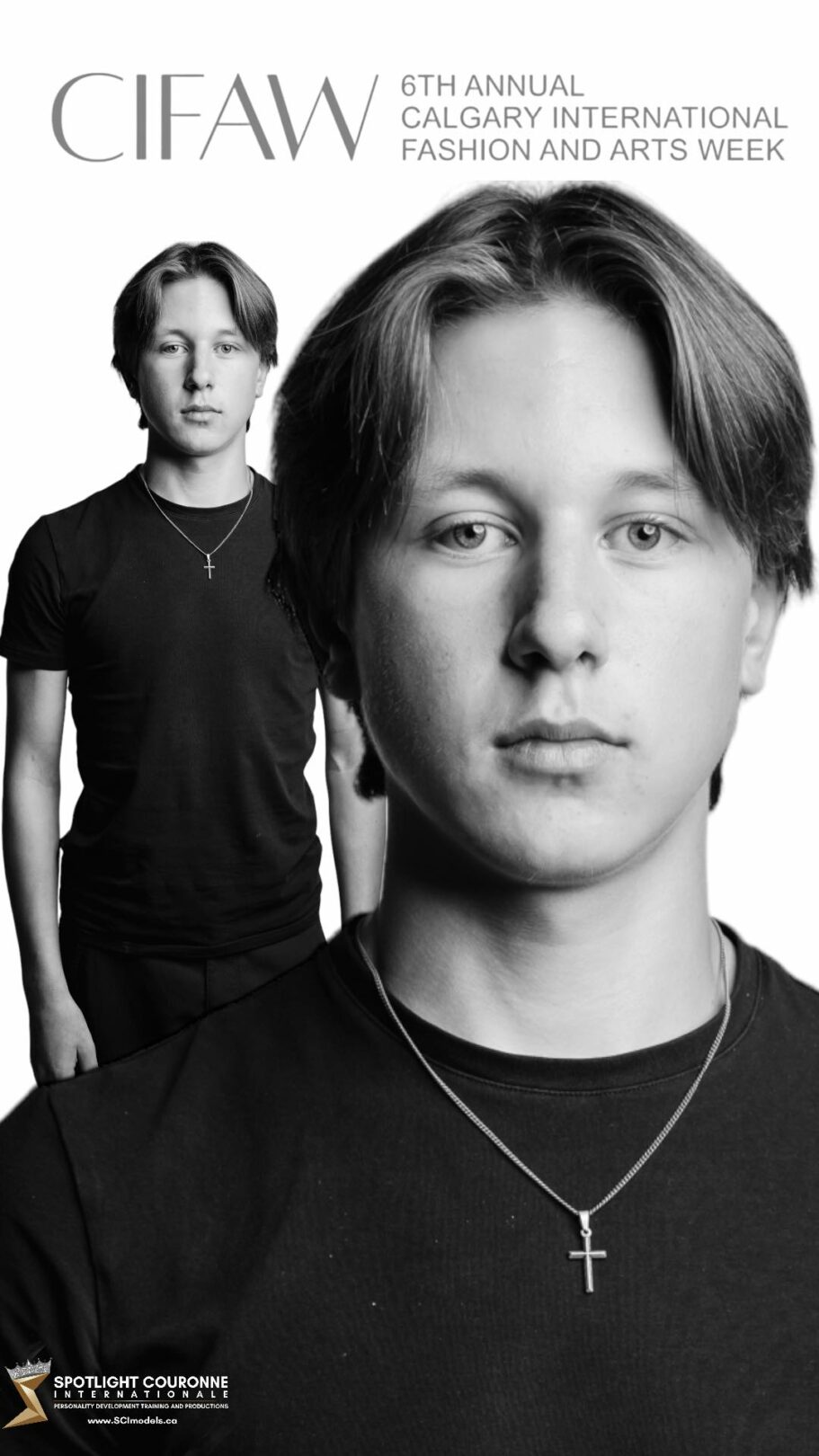 Chestermere student named official model of Calgary International Fashion and Arts Week
Trey Johnson was named the official model of Calgary International Fashion and Arts Week (CIFAW). 
Johnson has been modelling for less than a year and launched his career by walking in fashion shows in Edmonton. 
As the official model of the CIFAW, Johnson was responsible for promoting the show, attending practices, being a role model for the other models by showing a passion for the event, and being committed to making the show the best it can be.
Local filmmaker celebrates the Langdon Fire Department with documentary
A Langdon-based filmmaker highlighted the stories of local volunteer firefighters, with the Telus Optik TV documentary, "Langdon's Heroes."
Robert Peddle showcased what firefighters go through while they are on call, the risks they take, and everything they have to go through to keep their community safe.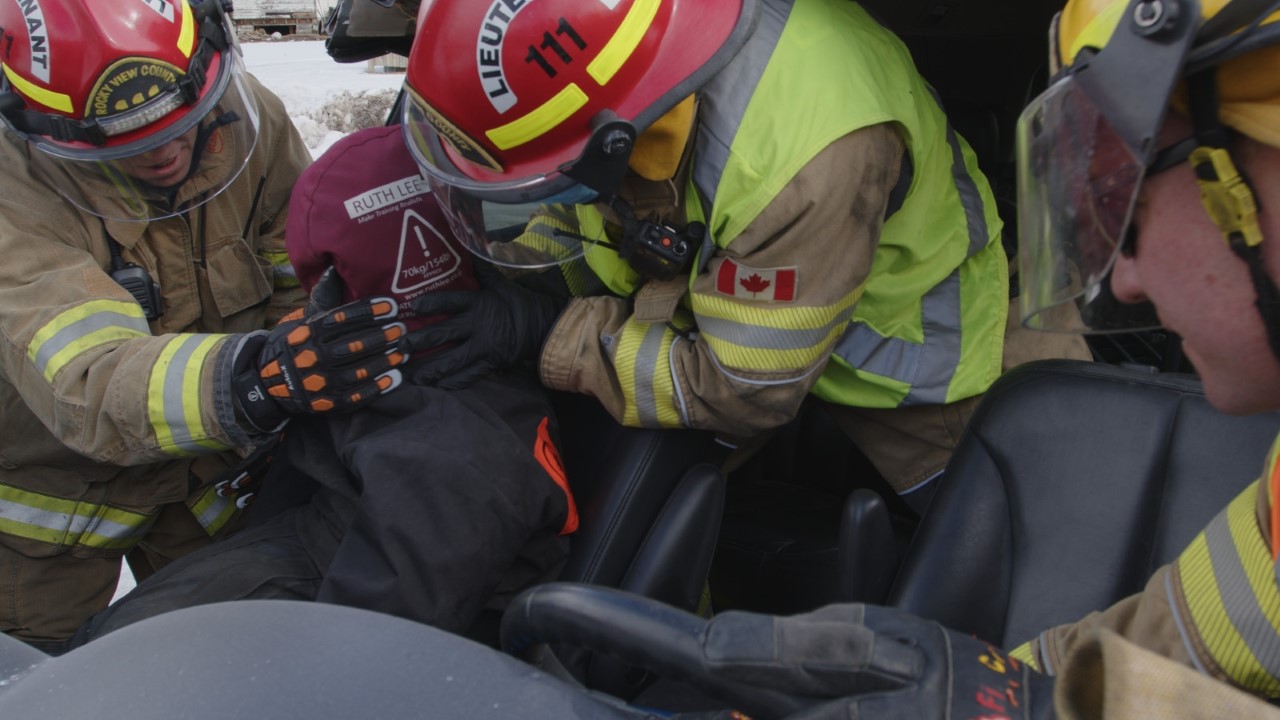 The six-part documentary highlights the history of the Langdon fire station, firefighter training, the calls they respond to, the diversity of the fire department, mental and physical stress, and the future of the fire department.
Chestermere chef wins gold in cooking at WorldSkills Competition 2022 Special Edition
Chestermere chef, Korae Nottveit, showcased her talents at the WorldSkills Competition 2022 Special Edition in Lucerne Switzerland, bringing home a gold medal in cooking.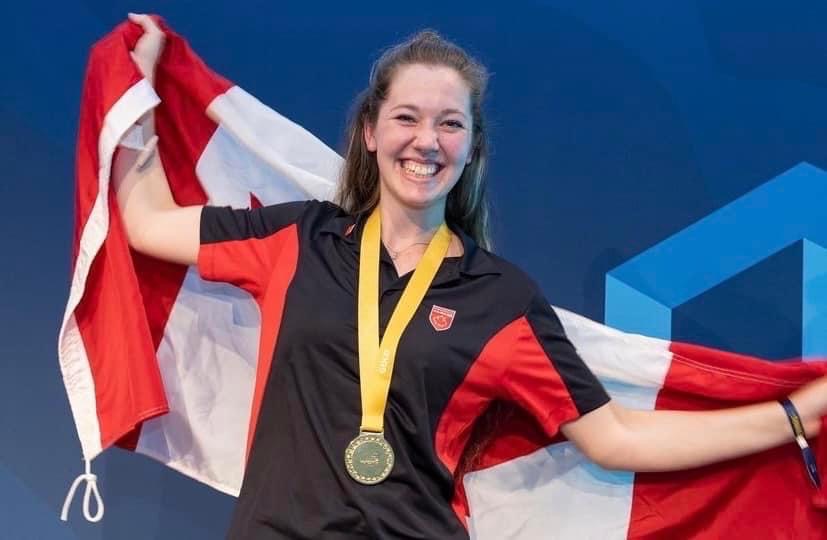 Over four days, Nottveit produced a fried potato, fresh brioche, and chicken Kiev, and on her last day she was judged on whipping a meringue by hand, making pasta dough by hand, and making hollandaise sauce in a certain amount of time.
Nottveit is now working to improve herself at work and finding new opportunities that allow her to grow and learn as a chef.
December 
Winters Lights Festival kicks off holiday season in Chestermere
Chestermere residents and visitors gathered at John Peake Park to kick off the holiday season with the Winter Lights Festival.
The festival featured food trucks, horse-drawn wagon rides, entertainment, and a firework show over Chestermere Lake as John Peake Park was illuminated by the winter light display.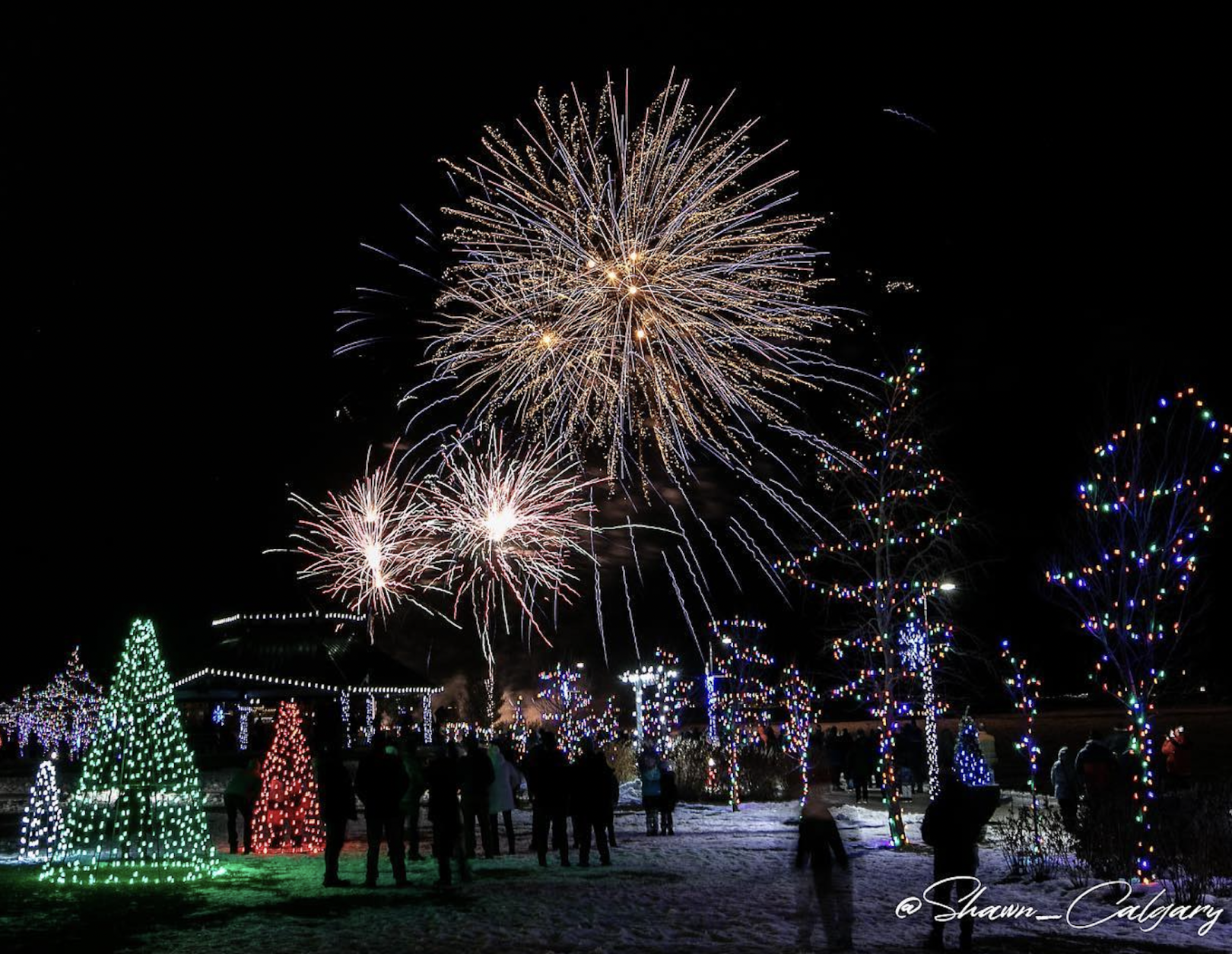 "We're all still trying to get back to some kind of normal after COVID, and people want to get out and celebrate and this is a great kick-off to the holiday season for the community," City of Chestermere Event Planner Nancie Huneault said. "Turning on the lights officially sets everybody in that merry mood, there was a lot of positivity coming from the community."
City of Chestermere rejects draft municipal affairs inspection report
  After reviewing an embargoed copy of the draft municipal inspection report, city council rejected the report in a special meeting.
A municipal inspection under the Municipal Government Act (MGA) was initiated to identify significant concerns with the governance, management and administration of a municipality, and take corrective actions if necessary.
The City of Chestermere issued a rejection of the draft inspection report, suggesting municipal affairs rescind or redo the report.
Mayor Jeff Colvin and councillors Mel Foat, Stephen Hanley, and Blaine Funk passed a resolution rejecting and opposing the draft report.
City Councillors Shannon Dean and Sandy Johal-Watt opposed the motion but were defeated by a majority vote.
The city declined to respond to the draft report based on, "Breaches to the principles of Natural Justice and Procedural Fairness." The city website also suggested the draft report was biased against the city.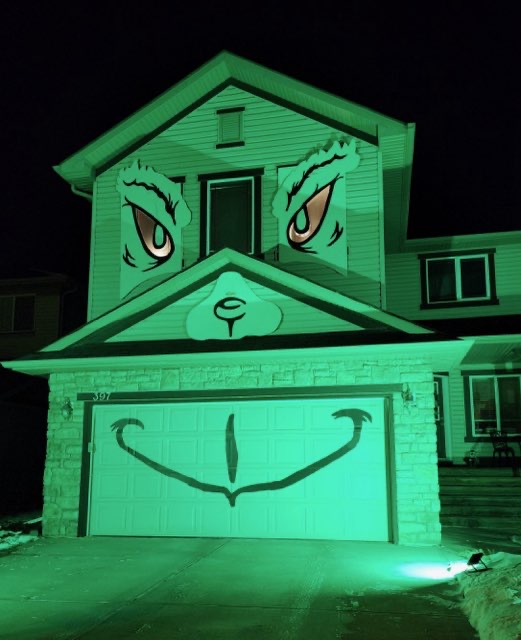 The Grinch takes over Windermere Drive
A Chestermere family spread holiday cheer through their neighbourhood by transforming their home into the Grinch.
Transforming their home for the holidays started as a way to keep the family entertained and spread holiday cheer in the midst of the COVID-19 pandemic, but it has become a project the family looks forward to each year.
"It's something that brings us all together, and it's something to make us closer as a family," Amelia Cruickshank said.