Dispensary owner, and Mary Jane Manor founder, Serena Donovan is celebrating the businesses she has built from the ground up, after being featured in the Top 100 Canadian Professionals magazine.
"When I found out I was featured, my first thought was why are they reaching out to me, I'm nobody, I haven't done anything," Donovan said. "I was shocked, I was completely shocked."
Donovan was always interested in exploring alternative medicine options, such as acupuncturists, and massage therapists, after suffering from debilitating migraines.
"I suffered from migraines my whole life, and when I got older, they got worse and worse. I was very frustrated," Donovan said.
However, she was pushed into researching other alternative medicine options after having a migraine for one week with no relief and being told by a general practitioner she might need to consider anti-depressants.
Donovan reached out to a Calgary doctor to explore migraine relief options, but while in the waiting room, she felt a lot of shame.
"I was very shameful, I looked around the room to make sure nobody I knew was in there, I shameful, because of the stigma around cannabis use," Donovan said.
During that time, Donovan had a professional role she had to uphold with being a county councillor, and she didn't want a negative connotation to using cannabis as medicine.
After the consultation with the doctor, she started CBD and THC oil and found immense relief from migraines.
"CBD oil gave me back my life," Donovan said.
Before using CBD oil, Donovan would have a migraine 16 days a month, and now she has a migraine two or three days every couple of months, and it's manageable.
"I've been able to manage it because this plant has given me back so much of my health in my day-to-day living," Donovan said.
After getting her life back, Donovan was inspired to see if she could incorporate cannabis into her family-run 3,000-acre farm.
She completed courses at Mount Royal University, gained confidence, and began to build Because You Cann from the ground up.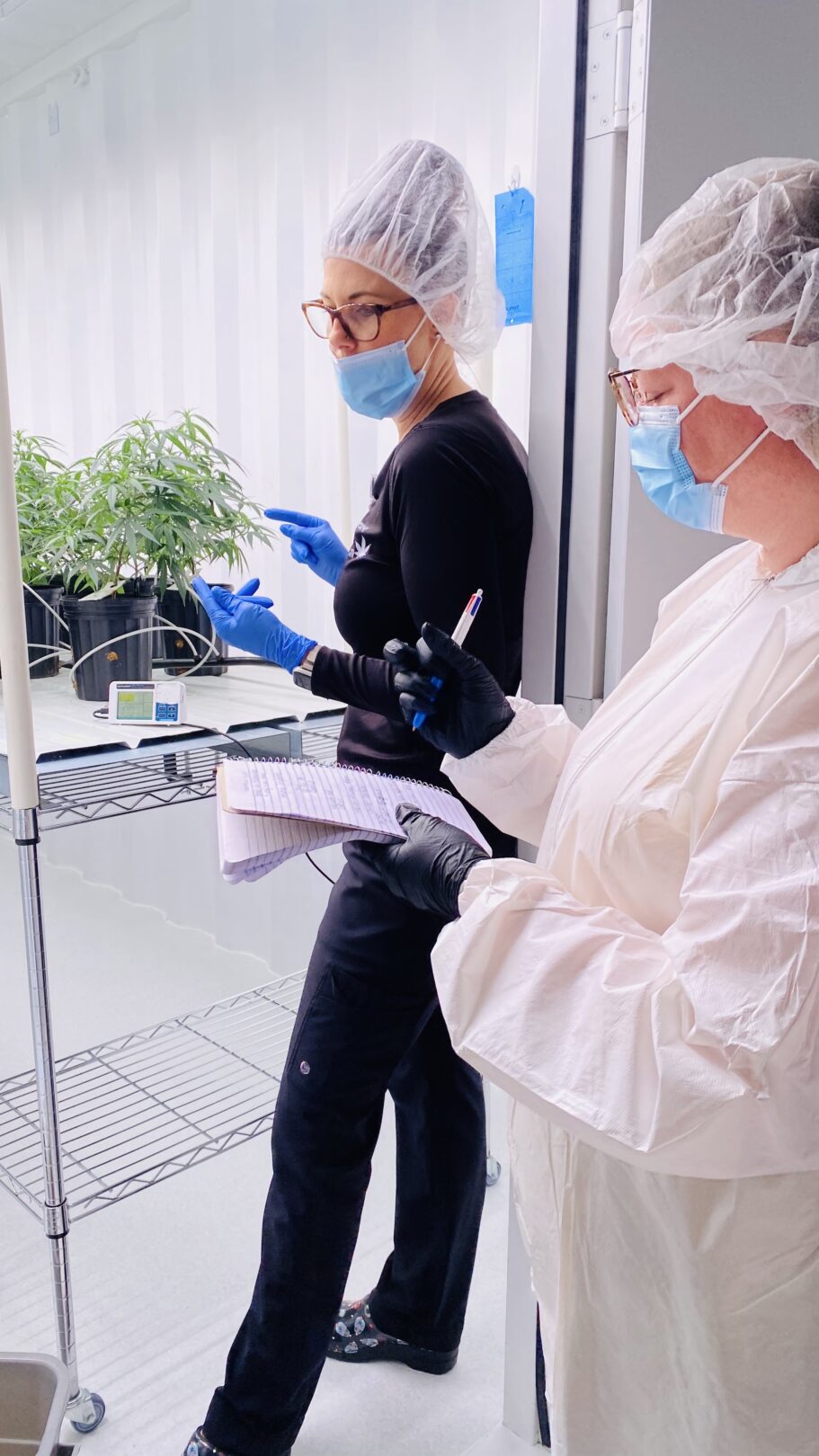 Two years later, Donovan opened a one-of-a-kind, cannabis-focused event and retreat education centre in Mossleigh, the Mary Jane Manor, and is working to change the narrative around cannabis.
"The manor brings something to the industry that hasn't been done before," Donovan said.
The Mary Jane Manor has received a lot of positive responses on social media, with people looking to come for a one-off say, and participate in retreats.
"I look at myself as an everyday normal person, I don't take the time to look at some of the things I've been able to build. As women, we come into a lot of industries in a bit of a deficit because we're not taken as seriously as if we were a group of men," Donovan said. "I want people to see the story, and see the reason behind it, I don't want to be viewed as a 'Professional pot head,' although I'm very proud to say that I am a cannabis user."
Donovan is hopeful that when women see her story, it will inspire curiosity to see if there are health properties the plant can add to their own life.
"Women my age, when we were growing up, this was a no go in our culture, but today this can be part of an everyday conversation, it doesn't have to have the negative stigma," Donovan said.
Donovan explained she does still find herself getting self-conscious when she wears Mary Jane Manor merch and catches people giving her a dirty look.
"It still hits a little bit. Then I come back, I'm very proud, I'm very proud of what I have going on, and I'm very proud to say that cannabis has given me back a huge part of my life," she said.
Although Donovan's initial response to being featured was shock, her family encouraged her to take a step back and honour what she has taken the time to build.
She added, being recognized for something that she never thought would ever be part of her life, or a business she built, is extremely rewarding.
"I do need to focus on the fact that I can be very proud of myself, my family is very proud of me, and I need to be proud of myself as well," Donovan said. "As much as it was a bit of a shock, I am very proud to be in that group. This industry is still so new, and to be part of the top 100 is quite an honour."
In response to Canada's Online News Act and Meta (Facebook and Instagram) removing access to Canada's local news from their platforms, Anchor Media Inc encourages you to get your news directly from your trusted source by bookmarking this site and downloading the Rogue Radio App. Send your news tips, story ideas, pictures, and videos to info@anchormedia.ca.