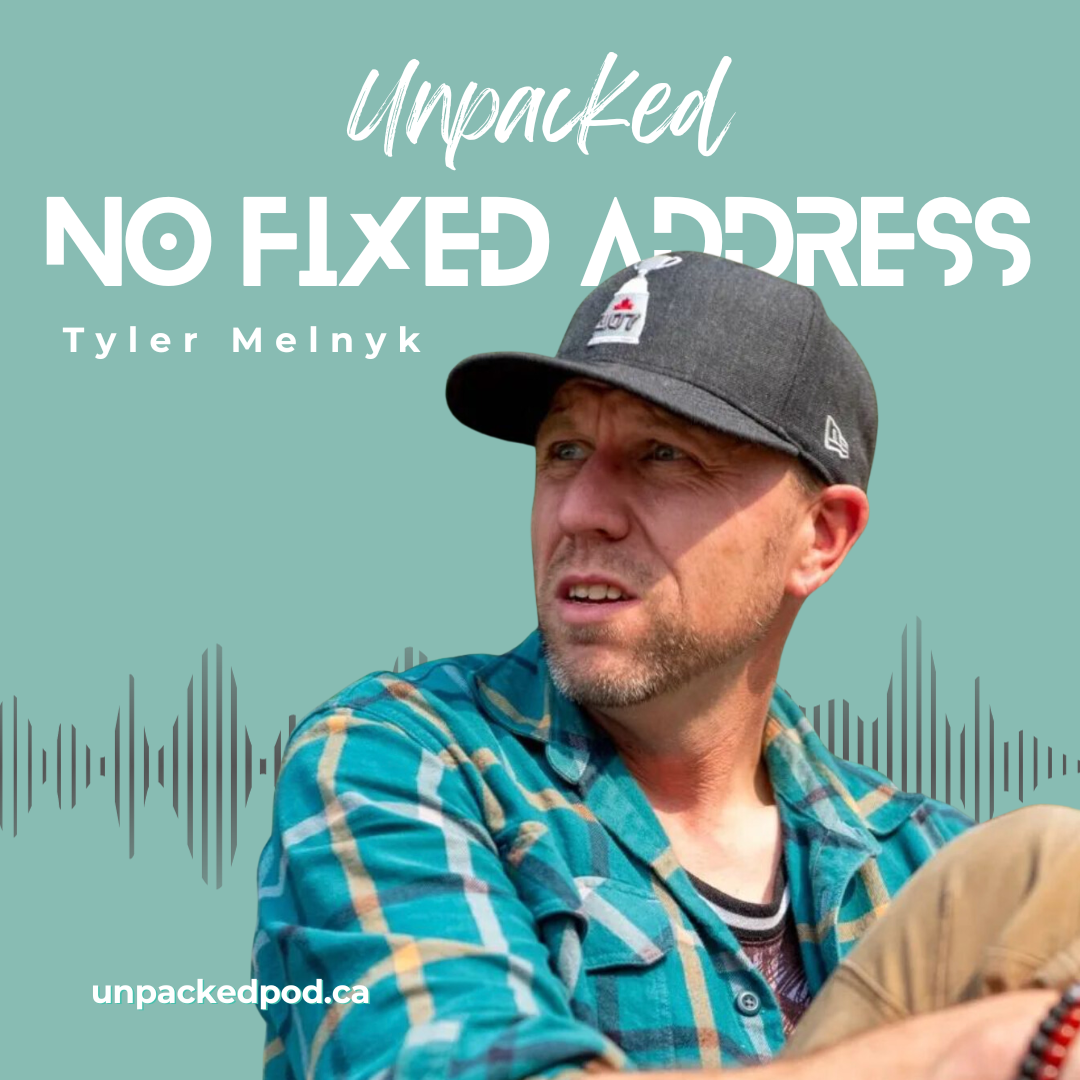 This week on Unpacked we are chatting with guest Tyler Melnyk, Owner of No Fixed Addresss a Mobile Soup Kitchen. In this episode, we sit down with Tyler, the founder of "No Fixed Address," a mobile soup kitchen driven by a mission of radical hospitality. Tyler's journey is rooted in his personal experience with food insecurity, which has ignited his passion for serving others.
Tyler shares how No Fixed Address operates, offering not only nourishing meals to the public but also a unique "huggabowl program." Through this initiative, patrons can not only enjoy a bowl of soup themselves but also pay it forward by providing a free meal token for someone in need. These tokens, left at the food cart or distributed personally, embody the kindness and compassion at the heart of Tyler's mission. Discover how you can support this incredible cause, whether by booking No Fixed Address for private events or purchasing a Huggabowl token online. For just $5, you can make a significant impact on someone's life by ensuring they have access to a delicious, dignified meal.
Tune in to hear Tyler's inspiring story, the lessons he's learned, and the teachers who have influenced his dedication to serving those experiencing food insecurity.
And, if you can't make it out to visit No Fixed Address in person, you can purchase a Huggabowl token online through their website. For just $5, you can provide a delicious meal to someone experiencing food insecurity.
Unpacked is a podcast exploring life as messy people. It's conversations with counsellors, leaders, and storytellers discussing the experiences of being human. We talk about the strength that comes from big messy failures and vulnerable moments so we can learn to live more authentically. Subscribe and leave us a review!