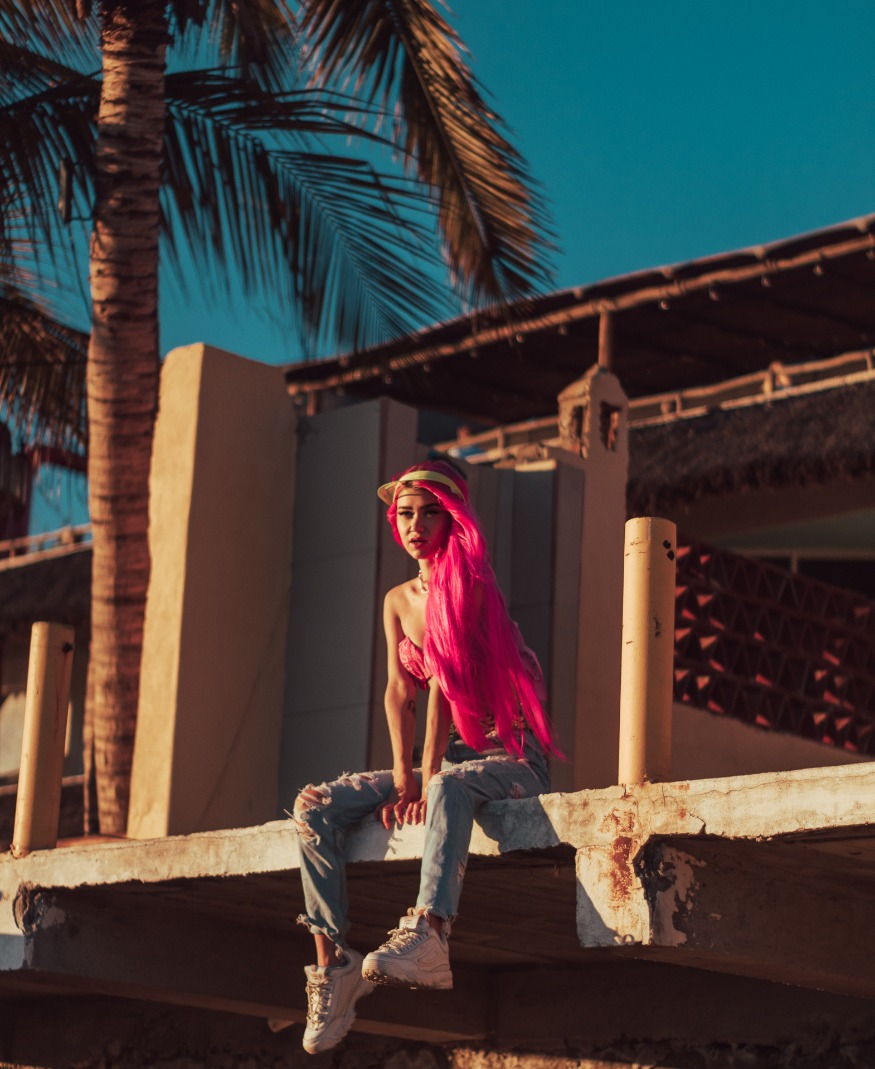 Calgary-based artist Terez is back with the release of her newest single "Ugh Boy" following her debut EP in 2021.
Terez is among the two per cent of female producers in the music industry, a Bad Parade media release said.
"She writes, records, and produces music for herself and other artists. With her expertly crafted music and visuals, Terez has had a massive impact on her Canadian audience by writing songs that are not only relatable but offer listeners another perspective on a multitude of subjects," the release said.
"Ugh Boy" is described as a hard-hitting pop song about respecting boundaries and consent, that was inspired by a real-life experience of not wanting to go any further with a partner. The single showcases the female side, female empowerment, and a light approach to women owning their sexuality.
"Although this is the first song, I've produced by myself, this is one I'd really prefer my parents not to hear. "Ugh Boy" is a cheeky bop that touches on women owning their sexuality and flipping an outdated stereotype of women always yearning for a relationship," Terez said. "Shockingly, some people actually enjoy being single, plus or minus a few hump days. Along with the cheeky and sexy lyrics, the topic of consent is still a part of the conversation highlighting the importance and the simplicity of including it in our everyday life."
The single blends contemporary R&B with pop and features Terez's classic sound with new elements featuring her vocals. "Ugh Boy" also features a 60-layer chorus at the end, where each vocal track was recorded one at a time.
"Ugh Boy" was written in collaboration with two of Terez's long-time collaborators Tamra Laurel, and Brian McKenna, and is the first song she has recorded and produced herself.
"Discovering how much she enjoyed recording vocals on her own during the process, Terez has somehow become even more hands-on in her music creation and has once again given her audience a captivating, relatable, and inspirational song with a cheeky twist," the release said.
Terez began music production after being accepted into the SOCAN Equity X Production Mentorship Program, which is designed to close the gender gap within music production.
"As I've gone through this journey, I've become very passionate about empowering women and non-binary people to pursue production. Two to three per cent of music producers in North America are female, and I want to use my platform to encourage people to pursue what they want to pursue," she said.
This year, Terez received an honourable mention at the SOCAN Foundation's Second annual Her Music Awards. The event celebrates and supports female-identifying, mid-career Canadian music creators who are about to take their creative careers to the next level.
Terez is known in the industry for writing over 500 songs, sharing a stage with Keith Urban, writing for numerous artists, running her own company, playing her own instruments, and writing her own songs.
She was selected by SOCAN to participate in a female-only music production class. Her songs often discuss topics including self-love, mental health, and acceptance.
"Terez has an understanding of the music industry that can take most artists decades. Her new music compliments the classic Terez sound while showing her growth, and will be sure to delight her current, and soon-to-be fans alike," the release said.
Terez found success with her first three singles over the last year, and she is currently in the process of recording her first full-length project, consisting of eight original songs, four music videos, and social media campaigns.