Kinniburgh's new Market Avenue is giving Chestermere residents an opportunity to purchase grocery essentials without having to travel across the city.
Market Avenue is a farmer's market-style grocery store, in partnership with Associated Grocers and M&M Food Market, that offers convenience and confectionery items, a breakfast and lunch menu, and viral TikTok drinks.
"This is one of our very first stores that is opened, it's for rural Alberta, and smaller communities that have a hard time getting the basic essentials," Market Avenue Owner Mohamed Azeez said. "We're trying to bring in more affordable groceries, and produce, in a farmer's market style store to these communities, so everyone has good options."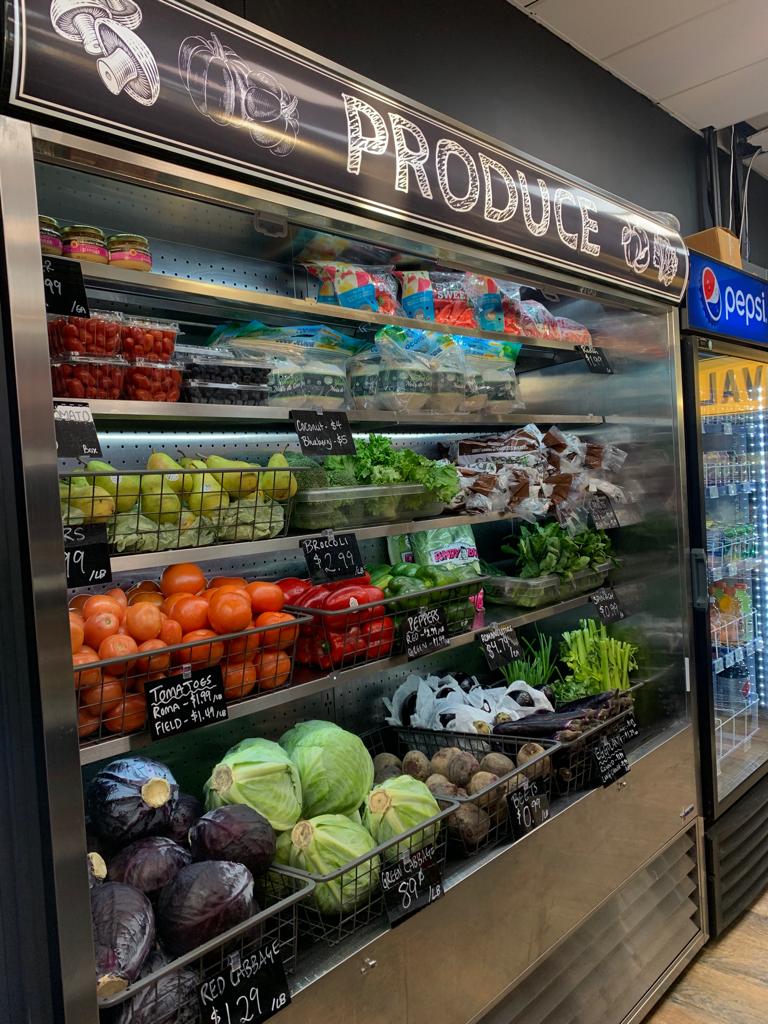 Azeez was inspired to open Market Avenue and make it easier for residents living on the east side of the lake to purchase groceries.
"There wasn't anything like this on this side of the lake, and we figured this was a really good opportunity," Azeez said. "It's the ease of access at the end of the day, more so than anything."
Although Market Avenue is the first concept store, Azeez is beginning discussions to bring the market to Strathmore and Medicine Hat.
"We will be targeting rural areas, and communities, where there aren't as many amenities as possible available, we will be targeting and expanding into those communities," Azeez said. "Especially with the price of groceries and produce going up so much, we believe our partnership with other companies will help bring the costs of goods down."
Market Avenue officially opened on Jan. 14, with shoppers coming from Drumheller, Strathmore and Langdon to visit the store.
"People love it. We have a fairly good reach, people love the fresh produce, and basic essentials for groceries," Azeez said.
He is hopeful to work with local not-for-profits and is now reaching out to organizations to begin collaborating and finding ways to support the community.
"We are a local business, we do support local, and we want to stay local," Azeez said. "We will be doing everything we can to support the community."
The Market Avenue team is encouraging shoppers to leave their feedback on improvements and share ways the market can support the community going forward.
"Any and all feedback from the community is very valuable to us, we do listen, and feel free to reach out to us," Azeez said.