A Langdon champion roper is intertwining her life with a cinch star after qualifying for the National Finals Breakaway Roping for the third year.
Shelby Boisjoli was raised around horses and cattle, which launched her into becoming a champion breakaway roper.
She's recently earned the breakaway roping championship from the San Antonio Stock Show and Rodeo which qualified her for the National Finals Breakaway Roping.
"Boisjoli always believed she'd marry a cowboy," a Cinch Jeans and Shirts press release said.
Boisjoli's cowboy, Haven Meged, is a world champion tie-down roper, and a four-time National Finals Rodeo qualifier.
"Winners always strive to be better, and they surround themselves with other winners. For Boisjoli and Meged, their roping passions intertwine and make for an ideal life together," the release said.
"It was kind of important to me to be with a cowboy because that's how I was raised," Boisjoli said. "I was raised around cowboys, hard workers and that way of life. It's great that I have somebody that knows all of that. We never run out of things to talk about. We love our lives equally, and we get to do it together every day."
The duo moved to Texas around the same time.
In 2019, Boisjoli was the reserve college champion breakaway roper, and found herself in the cowboy capital of the world, the release said.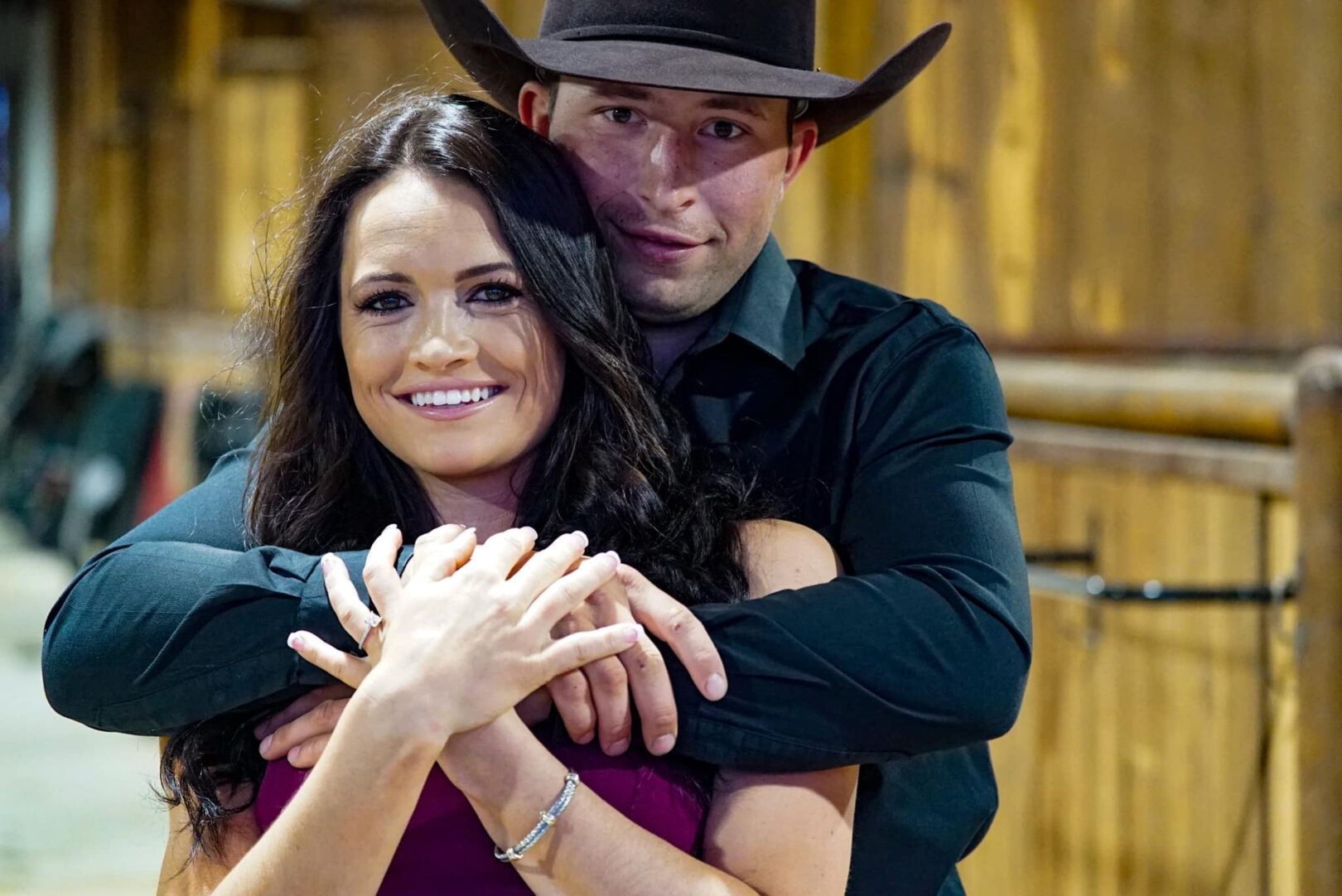 "The rodeo world gets pretty small sometimes," Meged said. "We would see each other rodeoing and at the jackpots. We saw each other at the high school nationals and the junior high nationals. It was just part of growing up in rodeo for the most part."
Although Meged's credentials were more well-known in the roping community, Boisjoli was setting records, and making a name for herself, as she started to gain the attention of more and more roping competitors.
She was in the field for the inaugural breakaway roping finals and finished the 2020 season eighth in the world standings, the release said. A year later, she was the reserve world champion.
"Shelby is a much better roper," Meged said. "She can out-rope me any day.
She's such a hard worker. She does so much for me, so much for us. She'll do whatever it takes. Her heart is probably the best thing about her."
Boisjoli and Meged have a set date for May 13 to officially tie the knot in Texas.
"Trying to rodeo for a living, we've both got our own things going on along with all this trying to get everything ready," Meged said.
He admitted he has left most of the wedding planning to his bride-to-be, however, he is handling the honeymoon plans in the Dominican Republic.
"Haven makes sure everything is done outside, and he doesn't have to worry about the wedding planning," Boisjoli said. "I've been taking care of that. He's been taking care of the horses and pretty much everything that needs to be done outside, so that leaves me free to handle the rest of it."
The wedding is set before Meged and Boisjoli head off for the busy summer competing in solo rodeo events.
They are not able to enter rodeos together but will see each other intermittently until the end of the regular rodeo season in September.
"That's probably the hardest part, the being away from each other. We'll see each other about once a week, sometimes more, sometimes less. It sucks, but it's also our job. Hopefully, someday we can get that changed so we can enter together," Meged said.
Adding, "It's pretty rare that we get to be up at the same rodeo on the same day. When they come, we try to just enjoy it."
Going forward, the couple will continue to work together to ensure the other is successful as they take the next step in their lives together.
"Haven is just a really good and a really happy person. He's the same person win, lose or draw, and he's super humble. He never changes, and it helps me a lot," Boisjoli said. "I used to sometimes be grumpy, but because of him, I feel like I'm a better person."