Chestermere speed skater brought home a silver medal during the Canada Winter Games.
Robyn Salie represented her home province of Manitoba for the second time at the Canada Winter Games, winning a silver medal in the team pursuit.
"The games went pretty well, and it was a positive experience," she said.
In December, Salie qualified for the games and began her training regimen.
"The coaches made the programs we do to complement the games and get us ready for the games," Salie said.
Two weeks before the race, Salie was training heavily. The week before, she started to taper and focus on technical training, focusing on her position, and what she wanted to achieve during the races, and the day before the competition, she practiced a mock race.
During Salie's regular season training, her coach incorporates weight training, however, she stopped weight training before the games.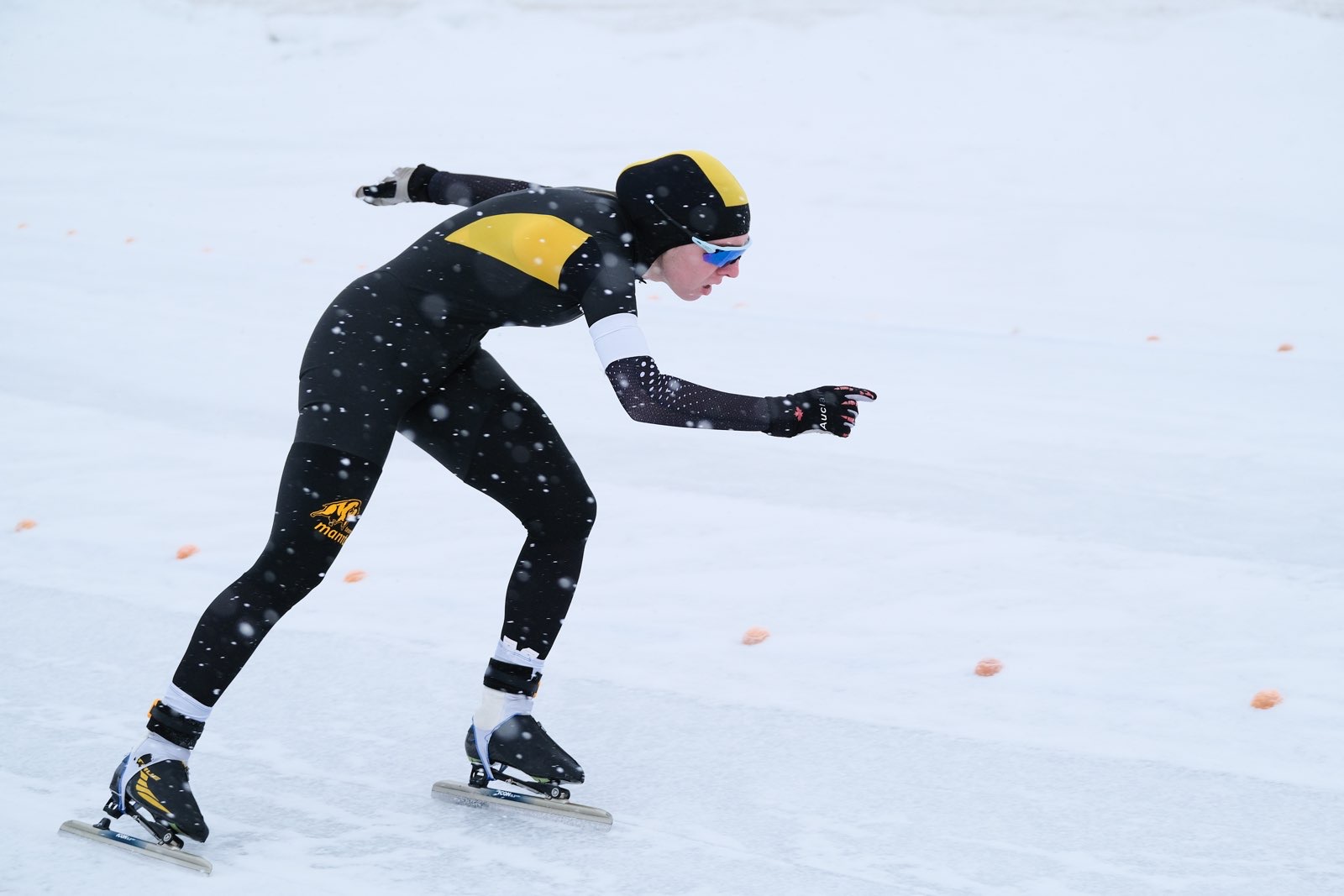 "Weight training destroys us, we get very sore after, and it's not worth doing it before a competition. Especially because this competition was one of the last of the season," Salie said. "The coach didn't want us to be sore for the competition."
Throughout the games, Salie competed in six races.
"I ranked well in some of my races," Salie said. "A big goal was to do well individually, trying to place high in the rankings, and in the team pursuit, we had a good team and our team worked well together.
Going into the games, Salie knew the weather and racing against the wind would be a challenge, so she worked on positioning herself properly.
However, the biggest challenge Salie had to overcome she couldn't prepare for.
"The biggest challenge was the ice and trying to persevere through it. The first two days, it was too hot for the ice to stay frozen, so it was slushy, and really hard to skate on," Salie said. "It was hard, talking to the coaches you needed to do certain things differently, and transitioning from Calgary ice to that ice was a big change."
The start lines were melted down to add colour for the racers but never froze again.
"The coaches and ice maintenance people were trying to get it to freeze again, they were trying to squeegee the water and slush into the corner and fix it during the competition, but they couldn't really fix it," Salie said.
Going forward, Salie is now finishing her skating season and will start summer training in the spring.
Salie is now seeking sponsors and is encouraging individuals or businesses interested to email her at robyn.s0210@gmail.com, or shakushinetsu@yahoo.ca, for more information.