The Meadowlark Trail, the newest section of the Trans Canada Trail, connecting Irricana and Beiseker is officially opening for public use.
The grand opening celebration will kick off with a pancake breakfast at 10 a.m., and a trail ribbon cutting ceremony at 11 a.m., at the Irricana trail head on 1st Ave., on June 4.
Participants are then encouraged to walk or cycle along the 10-kilometre trail to Beiseker where the official opening will take place at 1 p.m., featuring cake, refreshments, and entertainment.
"The Meadowlark Trail forms a key link in the Trans Canada Trail in east central Alberta and will anchor and support future trail development in this area," an Alberta TrailNet press release said.
"The trail provides recreational trail users with safe sustainable off-road routing accessible to all ages and abilities."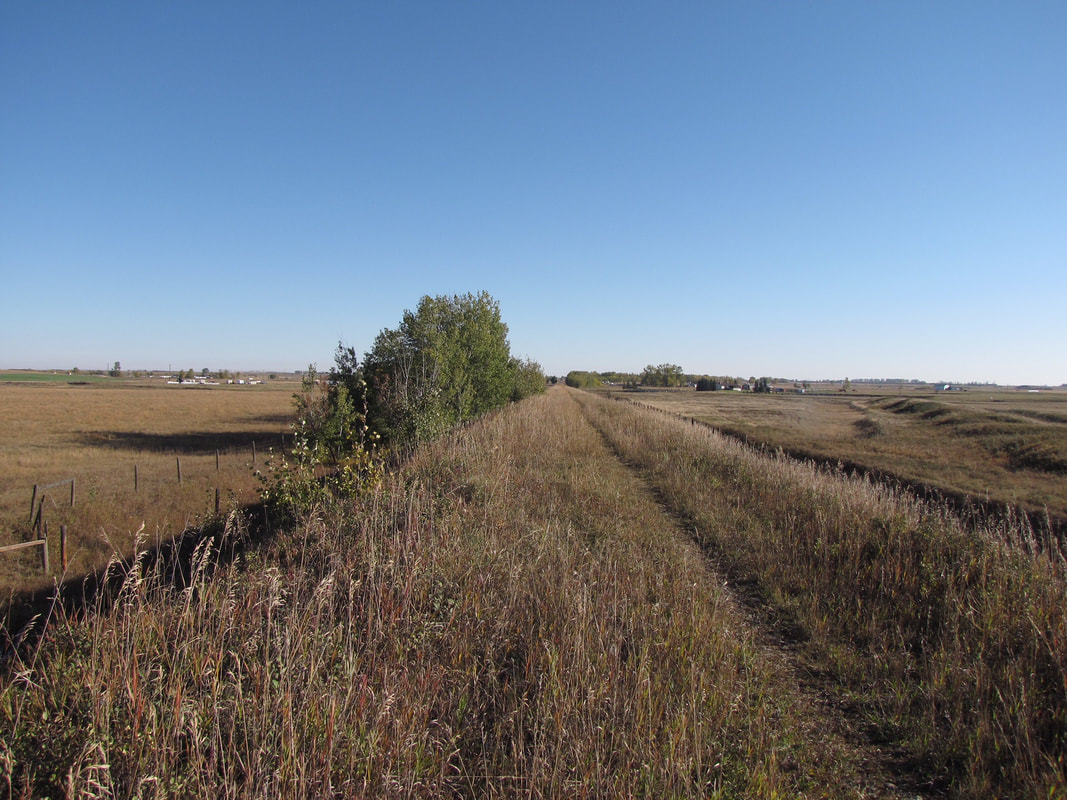 The trail accommodates non-motorized trail uses, in addition to other recreational interest activities such as sports, fitness, photography, and wildlife appreciation.
The trail will also provide a bike route for children to use from Irricana and neighbouring farms to school in Beiseker.
The 10-kilometre trail project connecting rural communities Beiseker and Irricana included the design and construction of two trail bridges, a large double culvert, trailheads, and parking areas with historic and user informational signage.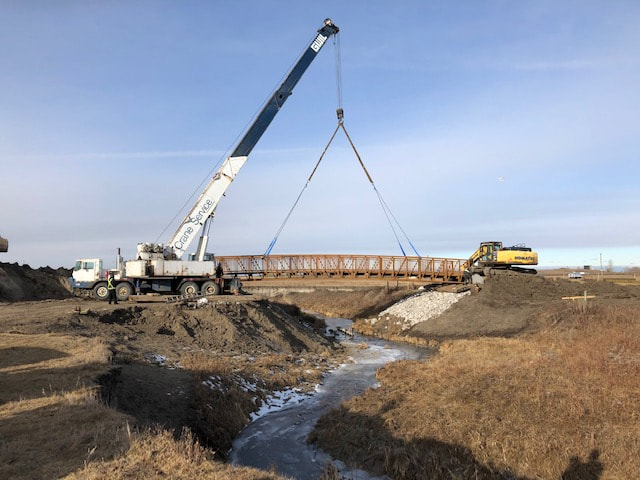 The trail is located on a former CP rail right of way that is now owned by the Alberta TrailNet Society.
"The trail follows portions of the historic Carbon Trail, a route once travelled by buffalo, Indigenous and Métis peoples, and early settlers to the region," the release said. "Portions of the trail follow the route of the historic Carbon Trail once used by horse and cart teams carrying coal to Calgary from Carbon, near Drumheller. It was also used by settlers coming to farm or start businesses in the area."
The trail project wouldn't have been possible without funding support from Prairies Economic Development Canada, Alberta Culture, Trans Canada Trail, Alberta TrailNet Society, Trail Donors, Meadowlark Trail Society and the Irricana Lions Club.
The trail was developed by the Alberta TrailNet Society working in partnership with a local volunteer trail association, the Meadowlark Trail Society, and the Irricana Lions Club who developed a new playground next to the trail, with input and support from the local municipalities, businesses and residents.
For more information on the trail project, visit the Meadowlark Trail website.