Local BMX racer, Ryker Lolacher has returned with three title wins, from his second competition in the states.
Lolacher and his family travelled to Oregon for the Great Northwest Nationals competition from April 8 to April 10, where 1,450 racers of all ages and skill levels competed.
"Ryker did amazing. He brought home three National Main Event wins in his class and qualified for the main event race in the open class two out of three days, in total, he made five out of six possible main events," Ryker's father Colin Lolacher said.
Last year, Ryker and his family travelled to Las Vegas where he competed in the USA BMX National Series.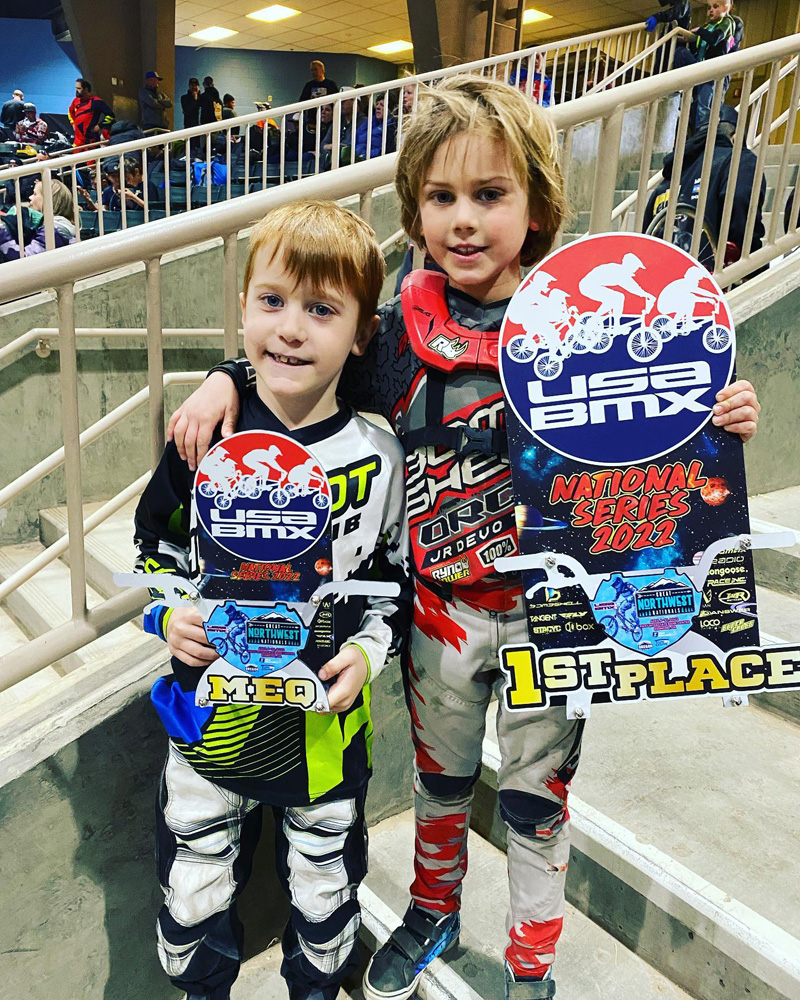 After coming home from the competition, Ryker scaled back on his riding and took some time off. Five weeks before travelling to Oregon, he started training again at the Alberta Indoor Training Centre in Olds one to two times a week with his Coach Tyler Clemence, and at the BLine indoor bike park one to two times a week.
"After Las Vegas, he learned that he could be competitive with the riders in the USA and so for his second US National event he went in with a lot more confidence after working on a few things with Coach Tyler," Colin said.
While competing, Ryker did have to overcome an unexpected challenge, as he had crashed during an open main event, and didn't have a lot of time to compose himself before starting another race, because of scheduling.
"Ryker did an amazing job of brushing the crash off and getting back into the gate to start his next race where he turned his fastest lap of the weekend," Colin said.
Despite the crash, Ryker moved up a skill level after receiving three National Event wins.
A highlight for Ryker was competing with his friends.
"Between each moto, the kids were out playing and having a great time," Colin said. "Ryker said that his biggest highlight was having his buddy Griffin Day from Calgary BMX there racing with him. Griff also made the main event races in class and as soon as the races were over Ryk wanted to find Griff to see how he did and give him either a high five or a big hug."
Rain or shine, Ryker is now preparing for the Canadian BMX series in Chilliwack B.C. in May, Kelowna in June, and the Alberta BMX series in Edmonton.
"This sport is important to Ryker because it is something he loves to do. Sun, rain, wind, sleet, or snow. If we would let him, he would be riding his bike," Colin said.
Colin is encouraging anyone interested in trying BMX racing to visit Calgary BMX on May 29 from 11 a.m. to 2 p.m.
"The world of BMX has been so great to Ryker and our family," Colin said.
Without the support of the Bombshell Factory Canada team, the team Manager Dan Poirier and Christy, Ryno Power Canada, 100% Canada, Atlas Neck Brace and Eville Empire Clothing, getting to this point wouldn't have been possible.